Yesterday special police units tried to arrest a suspect waiting at a tram station in the borough of Schaarbeek, northern Brussels. The suspect immediately grabbed a woman and a child to use as a human shield. [UPDATE: they might have been his wife and daughter]. Still, police were able to neutralize him with a shot in the leg, whereupon both hostages could apparently wrestle themselves free. A unmanned
DOVO
(the Belgian Army's Ordnance Disposal service) vehicle checked the man's rucksack and blew it up, but it's not clear whether it indeed contained explosives.
A screenshot from
The National
dealing with the event: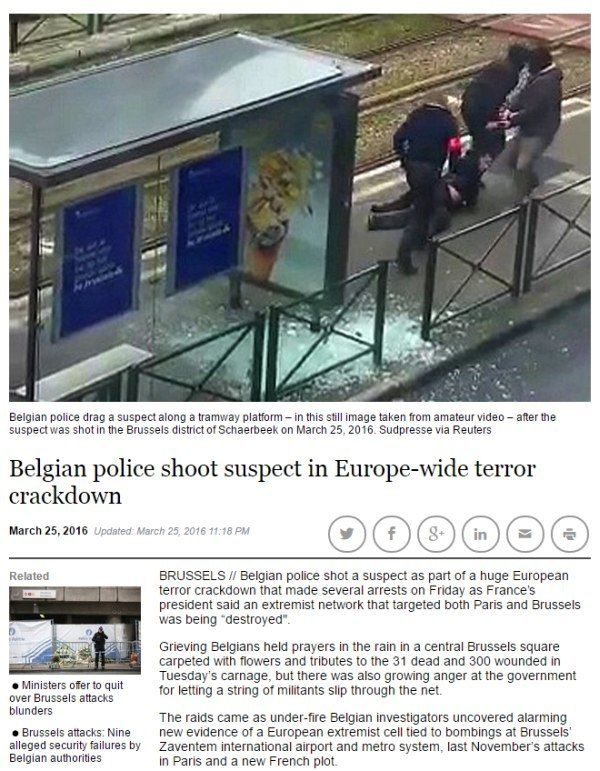 The world has suddenly discovered Molenbeek, but Schaarbeek is another
Parti Socialiste bulwark
, and as a result also a hotbed for radicalism.
New info has emerged about Saleh Abdeslam's capture in Molenbeek last week. It's quite shocking:
"ABDESLAM ARRESTED AFTER QUIET STROLL THROUGH MOLENBEEK."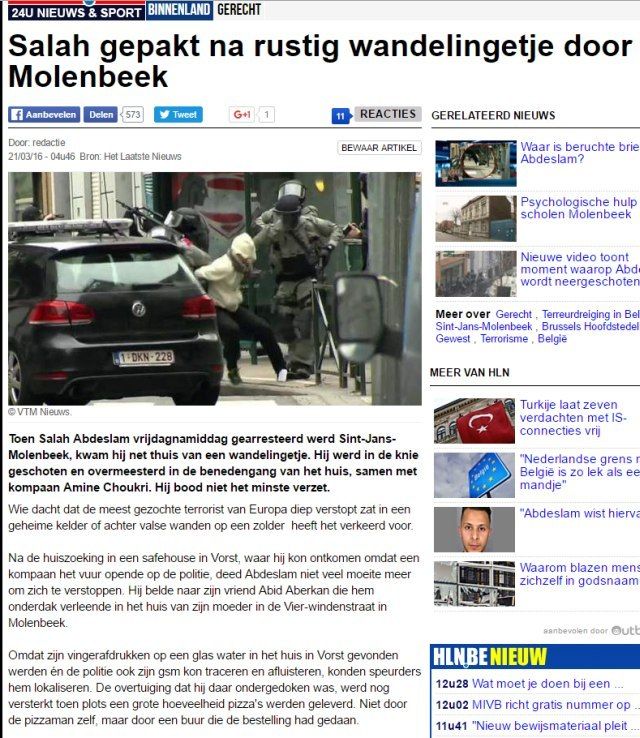 "When Salah Abdeslam was arrested Friday afternoon in Sint-Jans-Molenbeek, he just got home from a stroll. He was shot in the knee and wrestled to the ground in the house's entrance hall, together with companion Amine Choukri...

...

... after the house searches in a dwelling in Vorst, where he could escape because a companion opened fire on the police, Abdeslam did not care much to hide anymore. He called his friend Abid Aberkan who gave him shelter in his mother's house in Molenbeek's Vierwindenstraat...

... Police became convinced that he was hiding there, when suddenly a great quantity of pizzas were delivered. Not by the pizzaman himself, but by a neighbor who had ordered them.

... he had just been walking trough the neighborhood, with his hoodie up, but his face bare and only sporting a ringbeard, and was perfectly recognizable from the police photographs..."
But of course,
the whole neighborhood is to-tal-ly innocent
. Abdeslam's friend had spent the past decade on Antarctica, where he had unsuccessfuly been trying to set up a business as a marital counselor for pinguins, and he really didn't know how his buddy had fared in the meantime. The friend's mother lives in a parallel universe where all the jews are dead and all the infidels are dogs and, there being no need anymore for heroes of Saleh's calibre, she therefore did not recognize him. As for the neighbor who ordered the pizzas, he believed that they were for Snow White and the Seven Smurfs. Also, islam is a Religion of Peace. Take it from
moi
, I read it in the
Fabeltjeskrant
: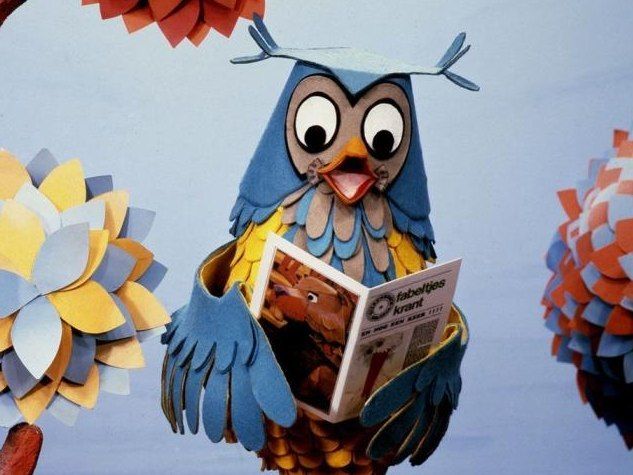 MFBB.