Via
PI-News:
:
The photo shows the Grand Mufti of Jerusalem, Yassir Arafat's uncle, who during World War II lived in Berlin (he left it in February 1945 when he saw the sign on the wall), reviewing soldiers of the
13th Waffen Mountain Division of the SS Handschar
. A lot has been written about this division, but what is less well known is that there was actually a
second
Waffen SS division composed of muslims, the
23rd Waffen Mountain Division of the SS Kama.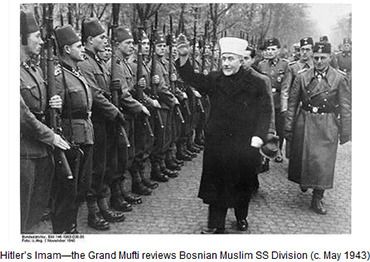 Yassir Arafat's uncle inspecting the troops. Nothing new under the sun.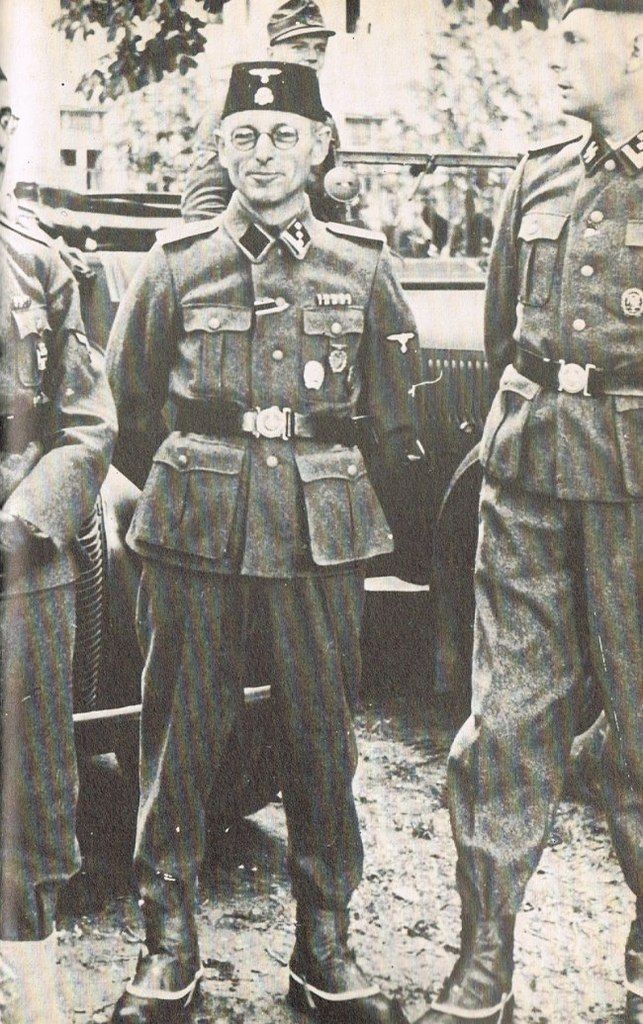 Muslims in the Waffen SS.
Unlike the 13th, the 23rd
Kama
never attained full divisional strength. It's combat performance was even poorer, and after large parts mutinied in October 1944, it was disbanded.
Like islamic "warriors" the world over and throughout history, the men of the 13th and 23rd were very brave and efficient when engaging unarmed civilians, especially women and children. Against well-armed and determined adversaries like e.g. the Red Army, not so much.
MFBB.