Via
Riposte Laique
: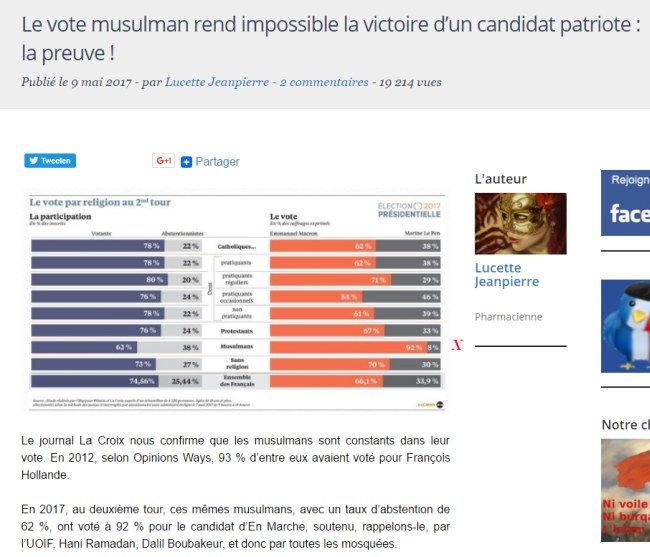 "The journal La Croix confirms that muslims vote reliably for the left. In 2012, according to Opinion Ways, 93 per cent of them would have voted for François Hollande.

In 2017, in the presidential elections' second round, of these same muslims, with an abstention [(sic) should be participation - MFBB] of 62 per cent, 92 per cent voted for the candidate of En Marche [Macron -MFBB], supported, it should not be forgotten, by the UOIF [Union Islamique de France, a Muslim Brotherhood affiliated organization - MFBB], Hani Ramadan, Dalil Boubakeur, and thus by all mosques."
Don't forget the fathers, mothers, siblings, uncles and aunts, nephews and nieces, cousins and
cousines
of
Mohamed Lahouaiej-Bouhlel
(the Nice truck killer),
Mohammed Merah
(the Toulouse child killer), the
Kouachi Bros.
(the Charlie Hebdo killers), and
Samy Ammimour
(one of the Bataclan terrorists). Amongst others.
In other news, North Korea
congratulated Macron with his victory, writes Paris Match
. The country's ceremonial Head of State,
Kim Yong-Nam
, was quoted as saying he wished Macron
"to succeed in his responsible work towards the development and prosperity of France."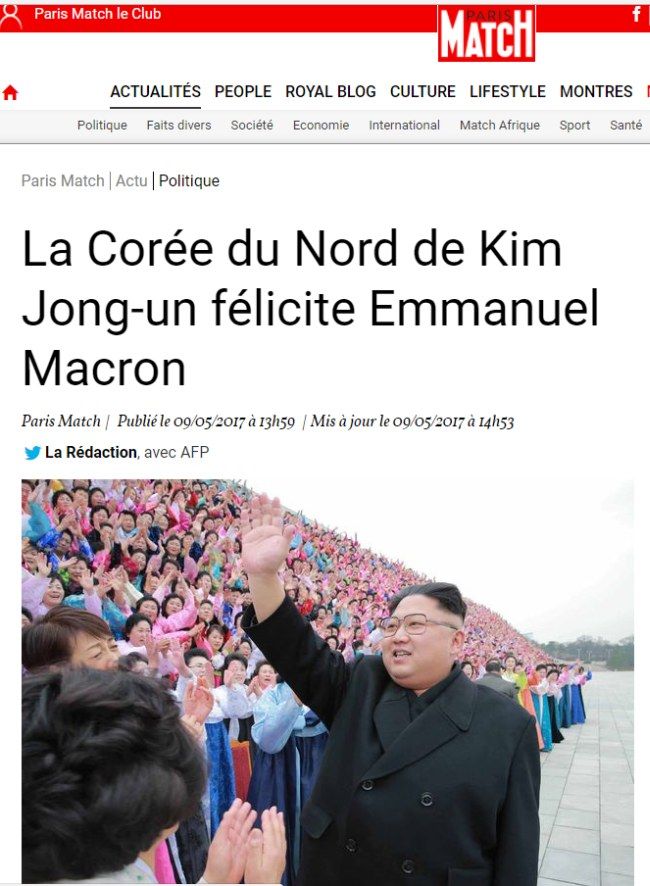 If Macron does it the North Korean way with that development and prosperity thingy, what could possibly go wrong?
Anyway, if there are still Jean-Maries, Mireilles, Hélènes, François, Hervés, Louis, Xaviers and Sophies out there after my tirade on the 8th of May, and you voted for Mr Macaroni,
know that you are in good company.
MFBB.