Today, Remembrance Day, I have chosen to pay tribute to three US soldiers who were ambushed in Iraq
more than ten years ago
. One was killed on the spot - Spc.
David J. Babineau
, 25, of Springfield, MA. He was the lucky one. The two others, Pfc.
Thomas L. Tucker
, 25, of Madras, Oregon, and Pfc.
Kristian Menchaca
, 23, of Houston, Texas, were abducted, tortured, and murdered in a grueseome way.
Lest we forget: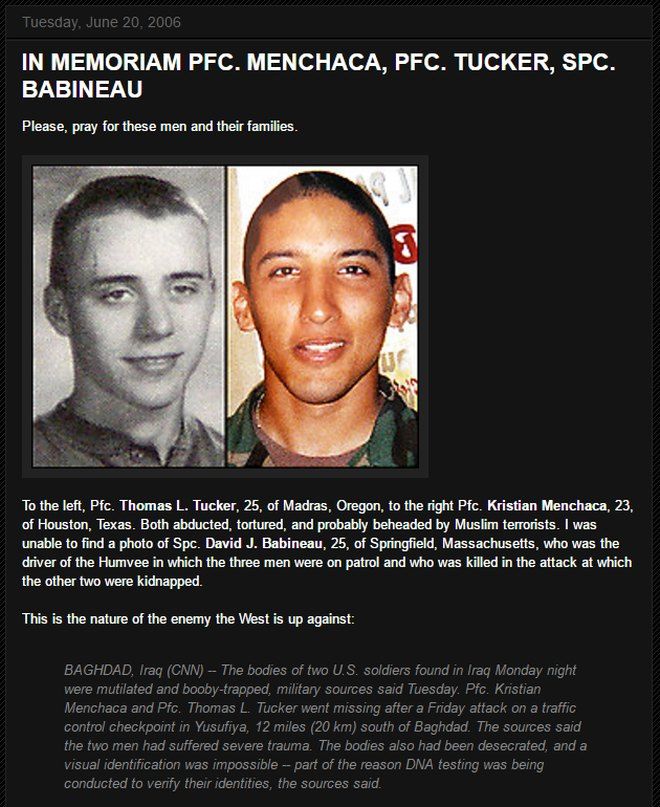 Remember and honor the fallen.
God Bless.
MFBB.