This is sooooooo yesterday: a screenshot from
Het Laatste Nieuws Online
, November 8:
"FROM A MATHEMATICAL POV, A TRUMP WIN IS NIGH IMPOSSIBLE."
And at
De Standaard
, they were preparing a party yesterday evening. Correspondent
Ine Roox
was even at HRC's New York HQ, the
Javits Center
,
where she eagerly anticipated the fireworks, ta-daaaaaaa!!!!
"HERE THE VICTORY PARTY IS BEING PREPARED."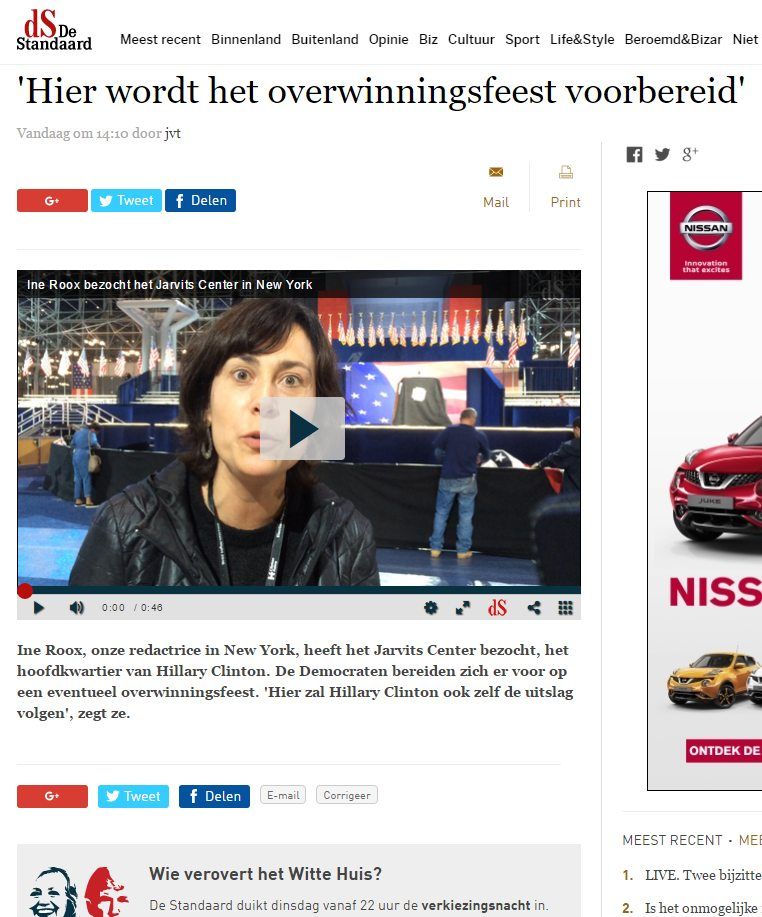 And
what a YUGE, glorious party that was!
And those impressive
FIREWORKS!!!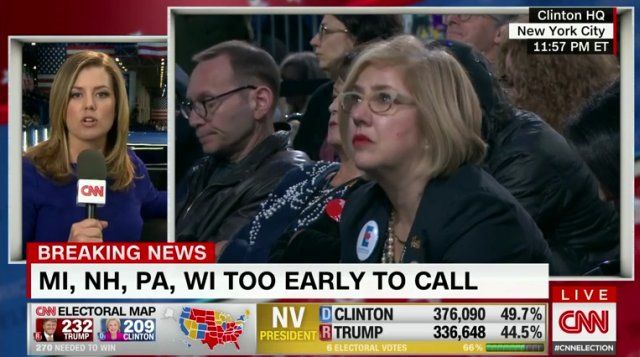 But damn. What a
HOT
reporter. Brianna Keilar huh.
OK. Time now for a much needed musical intermezzo:
... brought to you by
Barbra Streisand
,
before she leaves the country for Australia.
Or was it Canada? Whatever.
Oh sweet revenge, after 8 long years of Obummer...
MFBB.