A sobering report in
BILD
: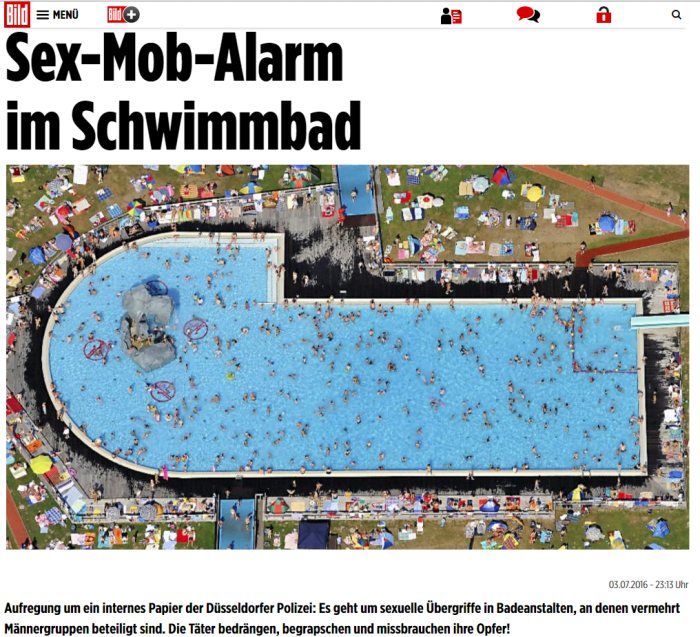 SEX MOB ALARM IN THE SWIMMING POOL.
PI-News
has the goods: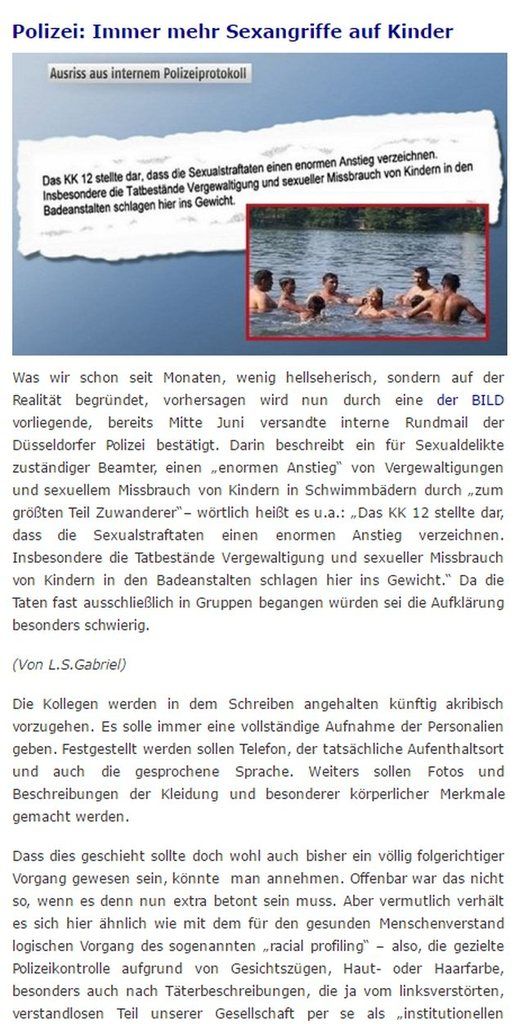 "What we foresaw for months - not as clairvoyants, but rather as observers firmly rooted in reality - is now being confirmed by the BILD publication of an internal mail issued by Duesseldorf Police in the middle of June. Therein an officer responsible for tackling sexual assaults, speaks of an "enormous increase" of sexual harassments and outright abuse of children in swimming pools by "for the largest part immigrants" - litterally it is written "The KK12 concludes that sexual abuse shows an enormous increase, in particular assaults and sexual harassement of children in swimming pools". As the assaults are almost exclusively done by gangs, pinpointing the perpetrators is very difficult."
"Islam is a part of Germany"
, as Chancellor Merkel said.
MFBB.