In an mind-boggling display of both apparent insanity and contempt for the feelings of the many Britons among those killed in the Sousse massacre,
PM Cameron went on air defending the islamic "faith":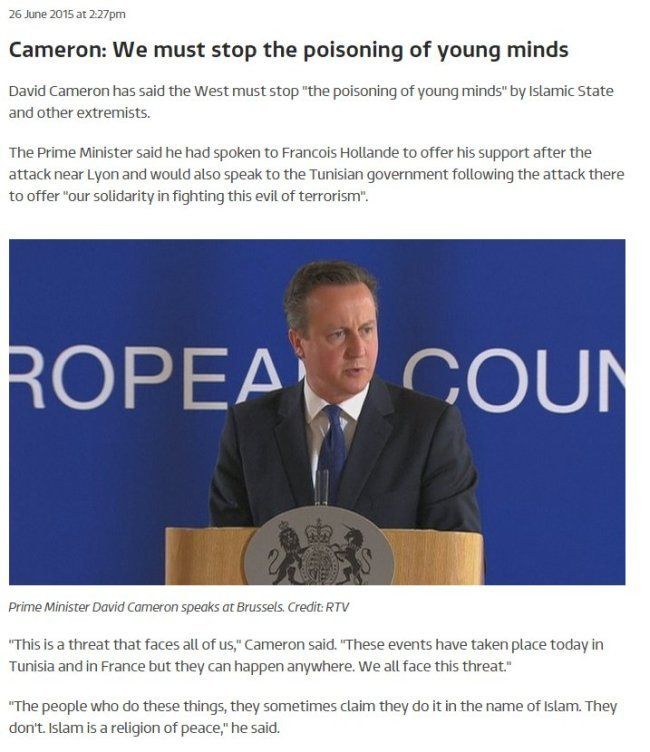 He also said that the West must stop "the poisoning of young minds" by Islamic State and other extremists. You utter incurable
FOOL.
It's YOUR mind that's poisoned!
For details on the massacre, check out
Mail Online: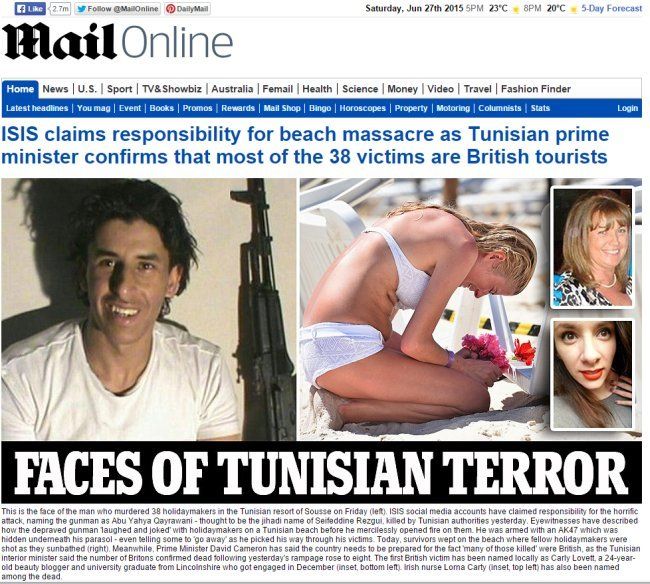 For the relatives of those killed, take comfort in the knowledge that islam is a religion of peace. Your Prime Minister insists on it!
MFBB.