Jean Béraud
(January 12, 1849 – October 4, 1935) was a French Realist/Impressionist painter, born in Saint Petersburg, where his father was working as a sculptor in Saint Isaac's Cathedral. Béraud is famous for his renditions of life in Paris during the
Belle Époque
(roughly the period between the Franco-Prussian War of 1870-1871 and World War I). While his Parisian scenes of daily (and nightly!) life are incomparable (it is actually a shame that Béraud received little to no recognition outside France), he nevertheless also made a name for himself with religious subjects.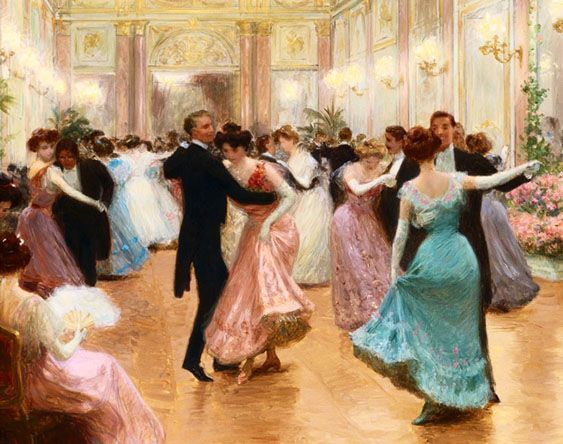 Elégant soirée.
First Communion.
In recognition for his work, Béraud in 1894 received the
Légion d'Honneur
, the country's highest decoration.
MFBB.