Believe it or not, but the bodies of 160 Frenchmen and Frenchwomen who were brutally butchered by muslim terrorists last night aren't cold yet, or there's
The Guardian
worrying about backlash against muslims and the "extreme right" stoking the flames even more:
"Muslims will increasingly fear being associated with terror; far-right groups may well fuel more hatred."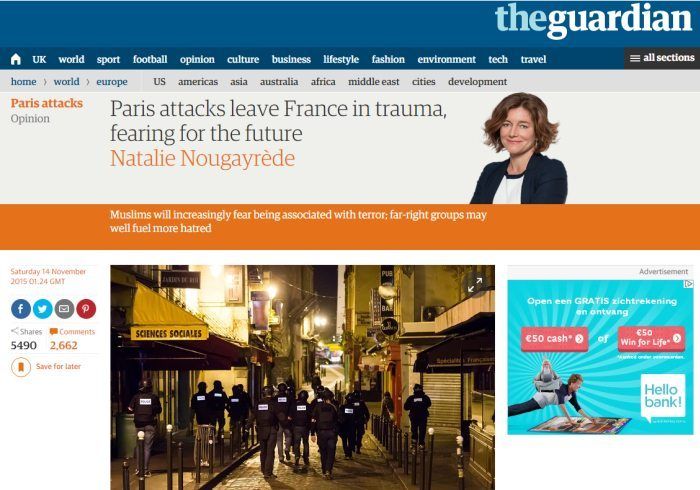 The author of the piece - I did not deem her 'article' worth reading lest I get migraine - is
Natalie Nougayrède
, a columnist, leader writer and foreign affairs commentator for the Guardian.
She is FRENCH, by the way.
Previously she was executive editor and managing editor of Le Monde. Which explains a lot of course. Look, just look, at that smug, know-it-all, holier-than-thou visage.
Lunatics like Nougayrède are going to get us all killed.
MFBB.