It is 1am on Saturday morning, 14 November 2015. At least 60 people have been murdered by islamic terrorists in multiple shootings. Three of them occurred in the east of Paris: in the Rue de la Fontaine au Roi, the Rue de Charenton and in the Bataclan Theatre, where at this moment there's still about 100 people held hostage. There are also reports of shooting at
Les Halles
and at the
Louvre.
And here are the reactions of our moral betters, our
bien pensants
, those who would chastise - even punish or fine - sane people advocating that Europe should close its borders for the muslim hordes invading us: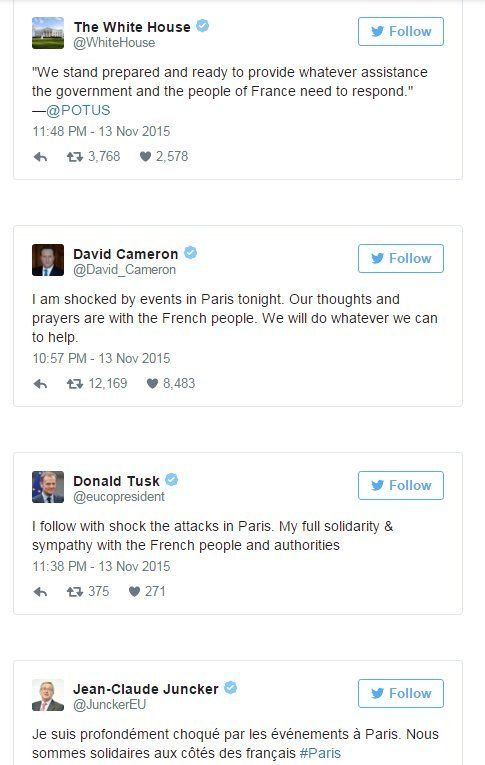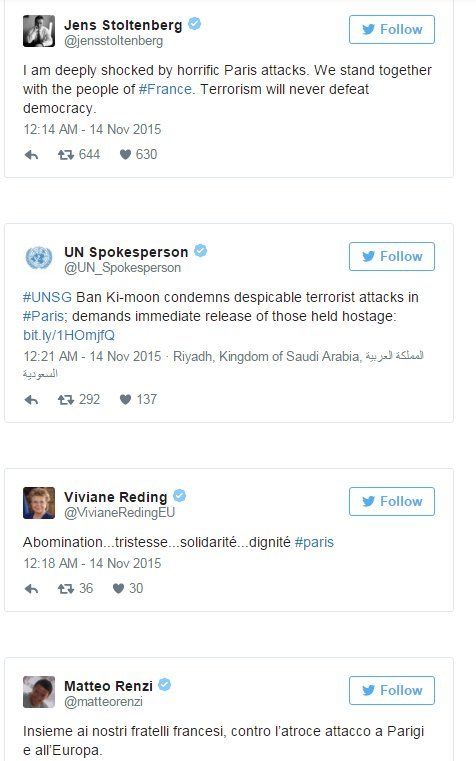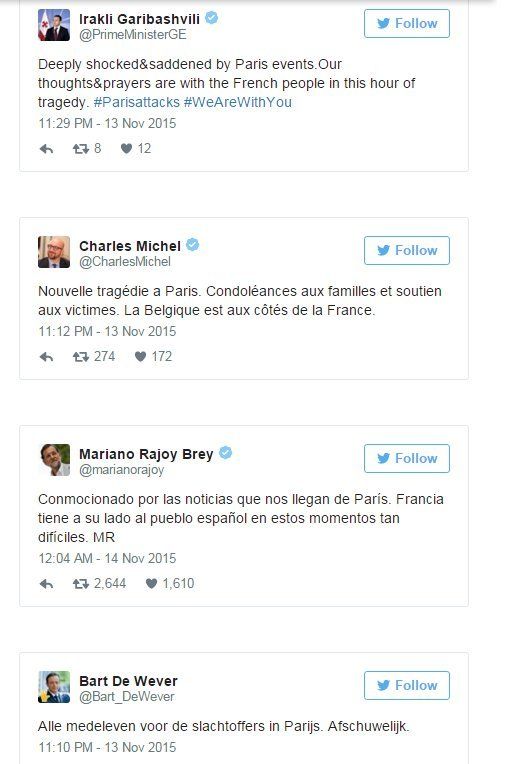 ...
And so on and so on and so on....
.... ALL said 'gentlemen and -women' are shocked, SHOCKED,
SHOCKED
I tell you!!! They are all shocked because of this "terrible tragedy", they "offer heartfelt condolences to the relatives of the victims" AND they all "stand with France". And oh, before you jump to conclusions,
islam has nothing to do with it.
My
ASS.
The scoundrels above and their lackeys in the media, "cultural" sector, schools and universities are going to get us all killed. As long as no generation of honest and decent statesmen comes forward to chase these lunatics from power, Europe will continue to suffer from the muslim onslaught.
I call a spade a spade.
Tens of people have died and are dying because of ISLAMIC TERRORISM.
They have died, and are dying, because of ISLAM.
It is that simple.
Pray for the victims and their loved ones.
And prepare for Battle.
MFBB.