Probably an item that escaped the attention of a lot of people outside Belgium, especially in the States, but on Monday evening, March 12, a sunni muslim who was illegally in the country entered a shiite mosque in
Anderlecht
, that's a Brussels suburb, and
set fire to the building
. The mosque's imam stayed in the fire, although actually he died of smoke inhalation. Here's the gist in a screenshot from the Baghdad Broadcasting Company: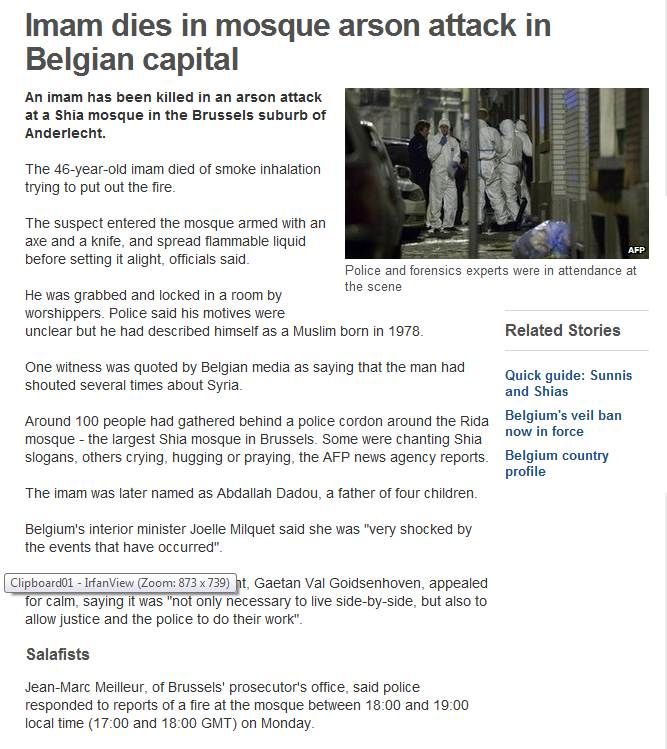 It's bad enough that muslim parasites invade our countries, helped and protected by the left. But in addition, what they also import is their nice quarrels. The above episode falls into the same category as the fights between kurds and turks which took place in Antwerp in November 2011: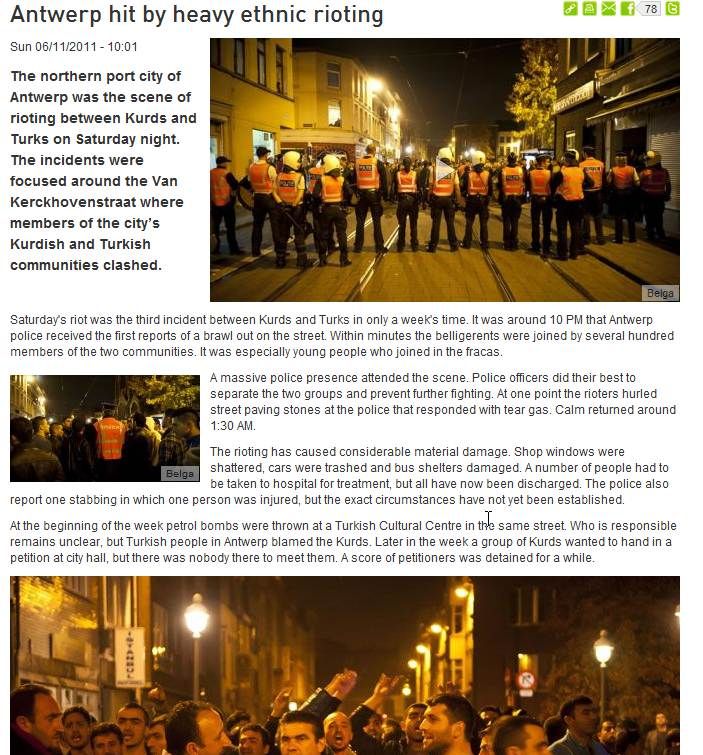 Luckily, every cloud has a silver lining.
Muslims killing each other off is a win/win situation.
GO FOR IT MOHAMMED AND ABDEL!!! (if we can be of help?)
MFBB.