On September 12, 1683, when all seemed lost for Vienna,
King John III Sobieski of Poland
lifted the siege, which by then had been going since 14 July.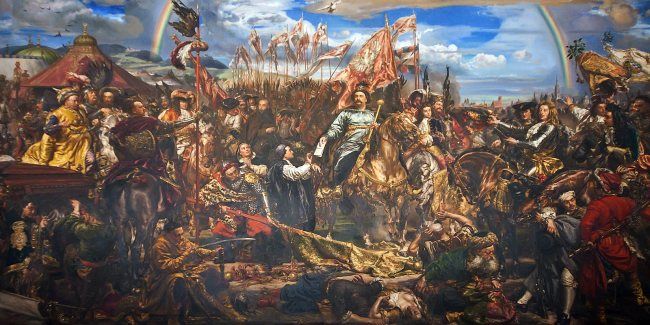 The Christian side was in fact a grand coalition between the defenders of Vienna, mainly troops from the Habsburg Empire, the Polish-Lithuanian Commonwealth, and the Holy Roman Empire. Notably absent in the coalition was France, although it called itself Europe's greatest Christian nation. Louis XIV actually, perversely, hoped for a Turkish victory so that he could gain some extra territory from an Austria lying in the ropes.
Even without France, it was a large coalition indeed. However, among all the troops involved, it was the Polish Winged Hussars's magnificent charge which was decisive in destroying the Turkish Army:
The following pamphlet celebrating the Christian victory was printed in England:
Tell your children.
MFBB.