Last night, nine cars were set alight in the Adolphe Demeurlaan in Sint-Gillis, one of Brussels' nineteen communes. Via VTM News:
Bekijk meer video's van vtmnieuws op nieuws.vtm.be
The regime press was lightning quick to let us, the Great Unwashed, know that "authorities had said that this is common criminality, and not related to terrorism whatsoever".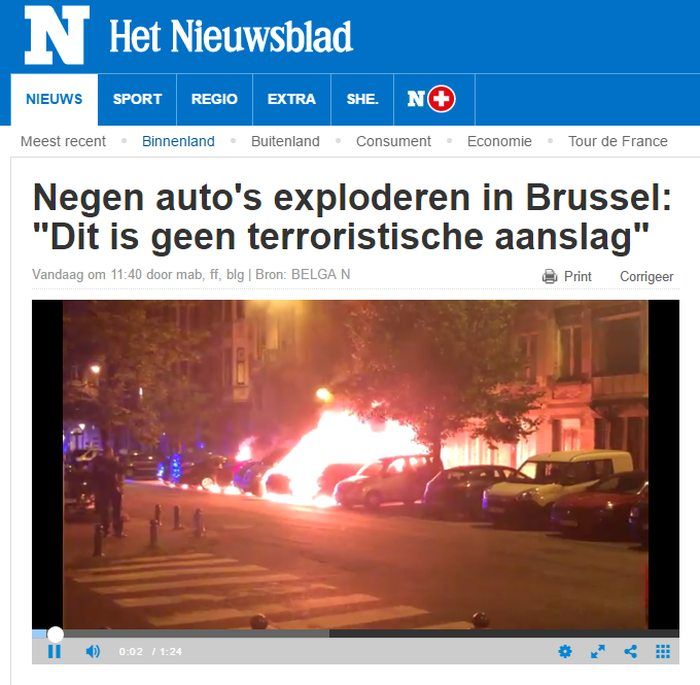 Phew! Next time you check out your street at 3am and you see your trusted Peugeot or Volkswagen contributing directly to Global Warming, don't worry and go back to sleep, it's only common criminality!
I bet the perps were Jan, Peter, Koen, Klaas, Inge, Caroline, Ann and Geert.
Don't you?
MFBB.