I don't know how they did it but a small band of Belgian aviation enthusiasts, who organized themselves in the non-profit
The Vintage Dream Factory
, was able to acquire the
Scat VII
, a P-51 Mustang flown by legendary triple ace Colonel
Robin Olds.
They rebuilt the famous fighter as a two-seater and are now offering paid flights from Deurne Airport, near Antwerp.
At the start of the non-profits' operations, Col. Olds' daughter, Christina Olds, was present:
Bekijk meer video's van vtmnieuws op nieuws.vtm.be
And a
BIG
thumbs-up for our Air Force which, in a time of severe budget cuts, was willing to honor Col. Olds and his famous mount by providing a wingman in an F-16!
I have always tremendously appreciated and liked the P-51's manifold qualities, be it it's prowess as an air supremacy fighter, it's amazing radius of action, it's impressive armament, and it's sleek design. I understand there's to this day heated arguments as to which was the best WWII figher, and on the American side there's apparently still a contest going on between the P-51 and the P-47, with adamant supporters - and good arguments - for both. As for me - I'm definitely a Mustang guy.
More info later. Hopefully time will allow me to provide some background on Colonel Olds too, a legend in his own right. Time time time... always lacking time.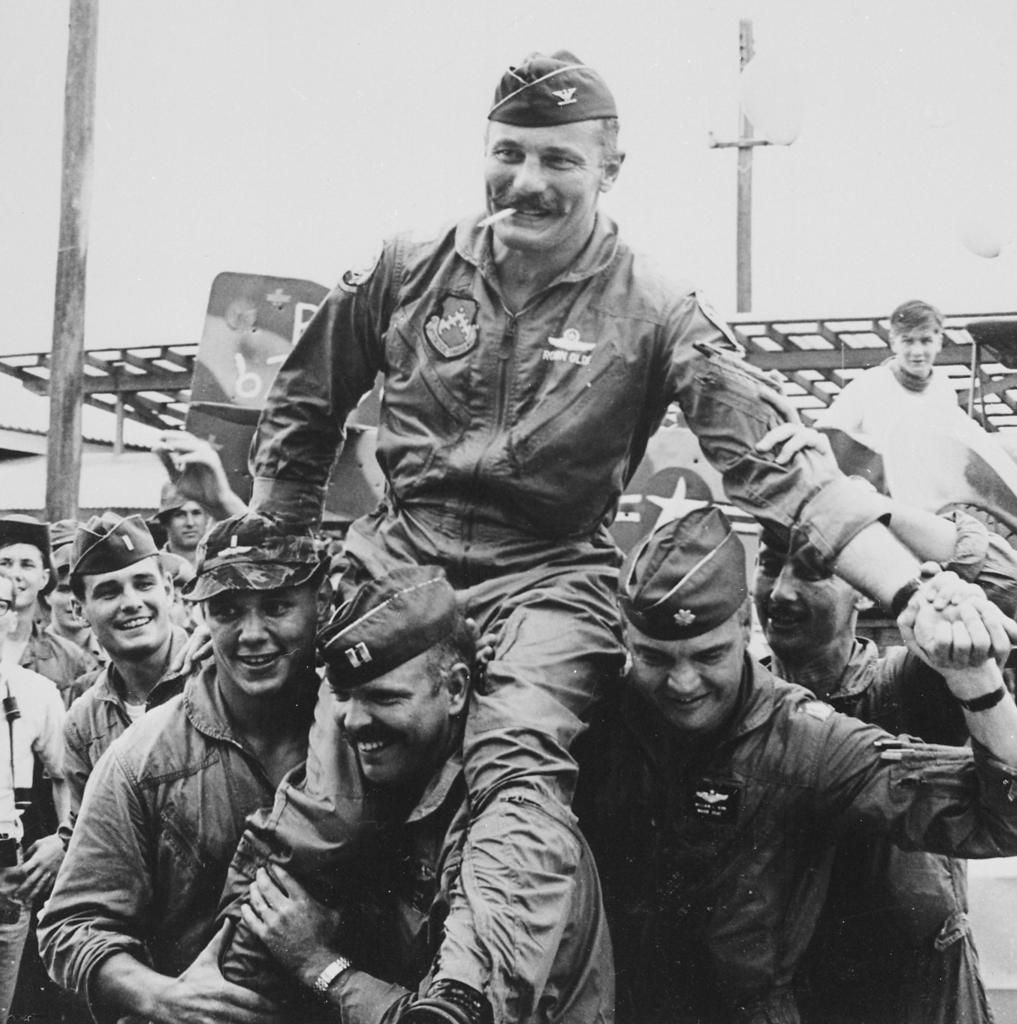 Col. Robin Olds with his trademark moustache.
MFBB.