Why so rude? Oh, because he deserves it, and much more. Also, yesterday I learned, via
De Standaard
no less, that in Belgium we are allowed to call foreign heads of states names. That's why.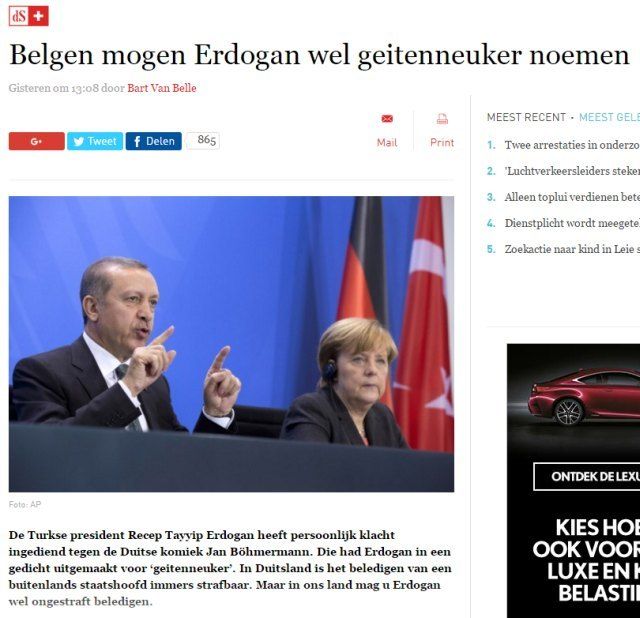 'Geitenneuker' means Goatfucker. So I can call Erdogan a goatfucker? Golly, thanks for the hint! Recep Tayyip Erdogan is the Mother of all Goatfuckers!!!
Not only is Erdogan, this ISIS-collaborating
SCOUNDREL
, using the "refugee" crisis as a political tool to force our spineless, loathsome EU "elites" into "deals" which can only harm Europe, but he has the audacity to interfere directly in the freedom of speech of our citizens.
Therefore, Jan Boehmermann's video, uncut:
In an ideal world, Turkey would be thrown out of NATO and its aspirations to join the EU buried for eternity and three days. Alas, this is far from an ideal world.
MFBB.