Camille Pissarro
(10 July 1830 – 13 November 1903) was a Danish-French Impressionist and Neo-Impressionist. Danish-French because he was born on Saint-Thomas, in 1830 still a part of the Danish West Indies (now the Virgin Islands). Pissarro, who was indebted to great forerunners like Jean-Baptiste Camille Corot and Gustave Courbet, would himself become something of a father figure and mentor to a host of younger colleagues, including Georges Seurat, Paul Signac, Paul Cézanne, Paul Gauguin and Vincent van Gogh.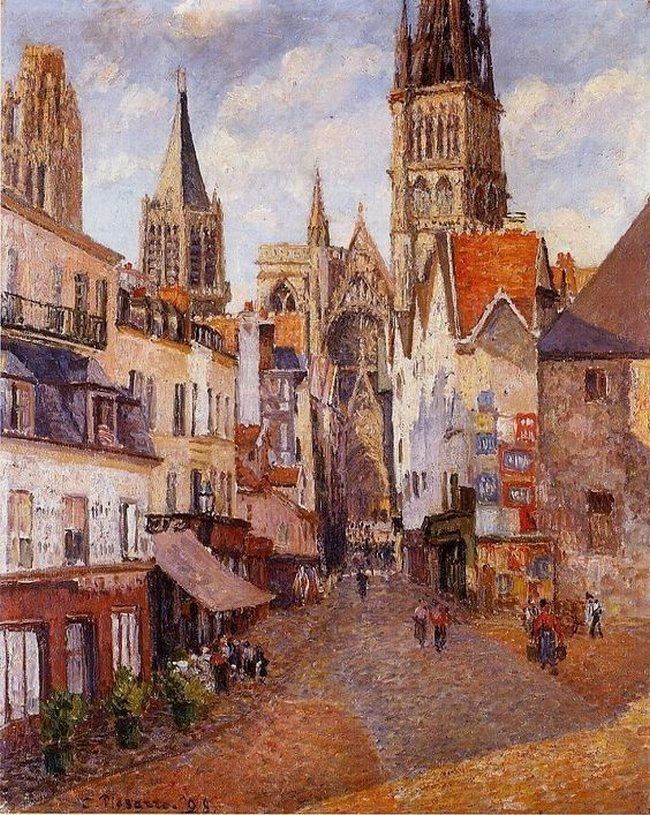 Rue de l'Epicerie, Rouen.
Entrée du village de Voisins.
MFBB.