Via our buddies at
Gates of Vienna:
In other news, last Sunday, on the train Brussels-Tournai, three underage Syrian "refugees" of 12 and 13 year old harassed several girls and women. First they touched two 16-year old girls, then they groped a 22-year old woman. The woman started screaming and offered resistance, whereupon other passengers intervened.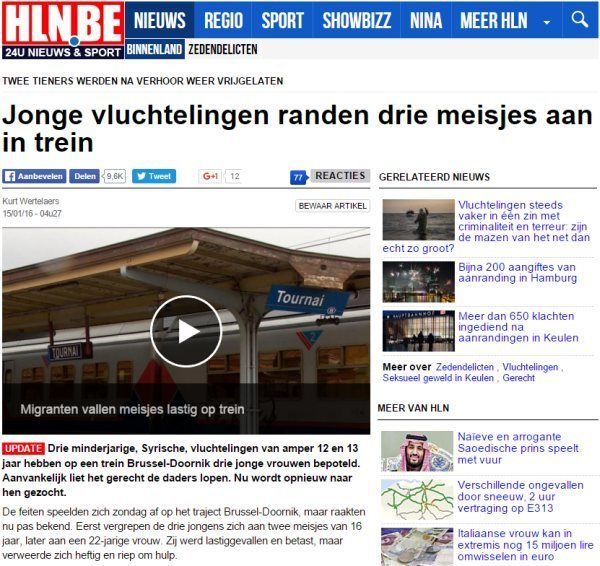 Police was able to catch them afterwards in Tournai station, but after interrogation a judge ordered their release. When asked later why he had done so, the judge apparently communicated that at first he "underestimated the seriousness of the facts", then that he had only known of the incident with the woman, not of the prior harassment of the two girls.
Police is now reportedly looking for the three "refugees" again.
The latter, ladies and gentlemen, is what our Dutch and French neighbors call a "Belgenmop". A Belgium prank. An anecdote so stupid it can only happen here.
Btw, the three happen to live in France (Tournai is just near the border) and their parents are known to have asked asylum.
And islam has nothing to do with it.
MFBB.