Two works by
Caspar David Friedrich
(5 September 1774 – 7 May 1840), the most prominent German Romantic landscape painter.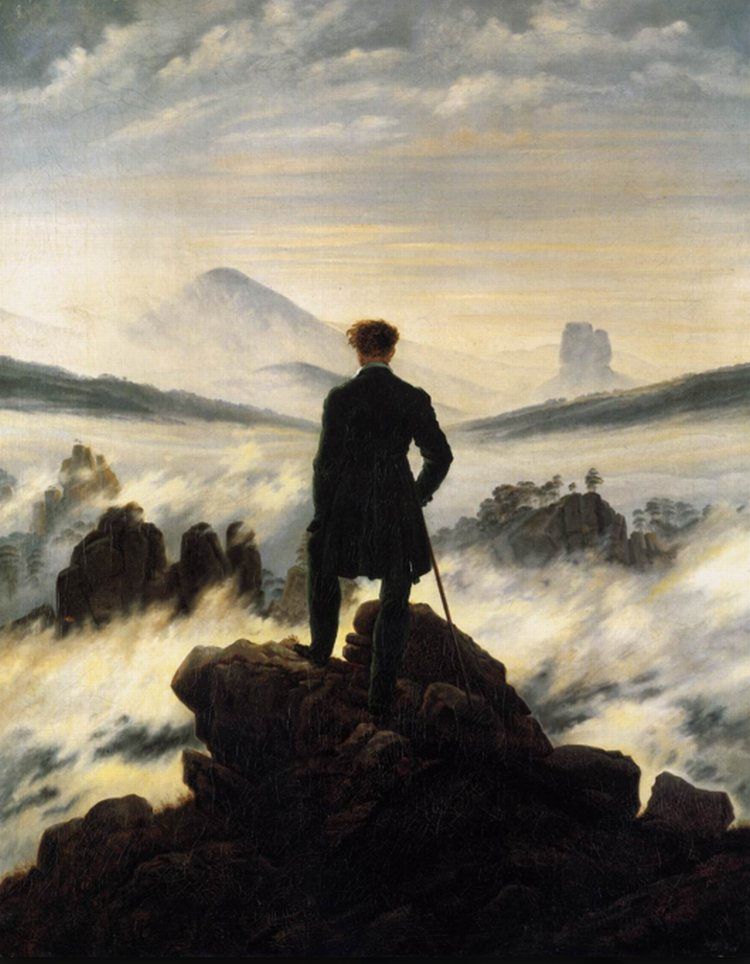 'Wanderer above a sea of fog'


My personal favorite. Painted in 1818. It's actually some kind of composite image since it depicts real mountainous features but which lie, in reality, too far apart from each other to be caught in such a narrow view. To the left is either the Rosenberg or the Kaltenberg, "summits" in the northwest of the Czech Republic. To the right is the Zirkelstein, a table hill in Saxon Switzerland SE of Dresden.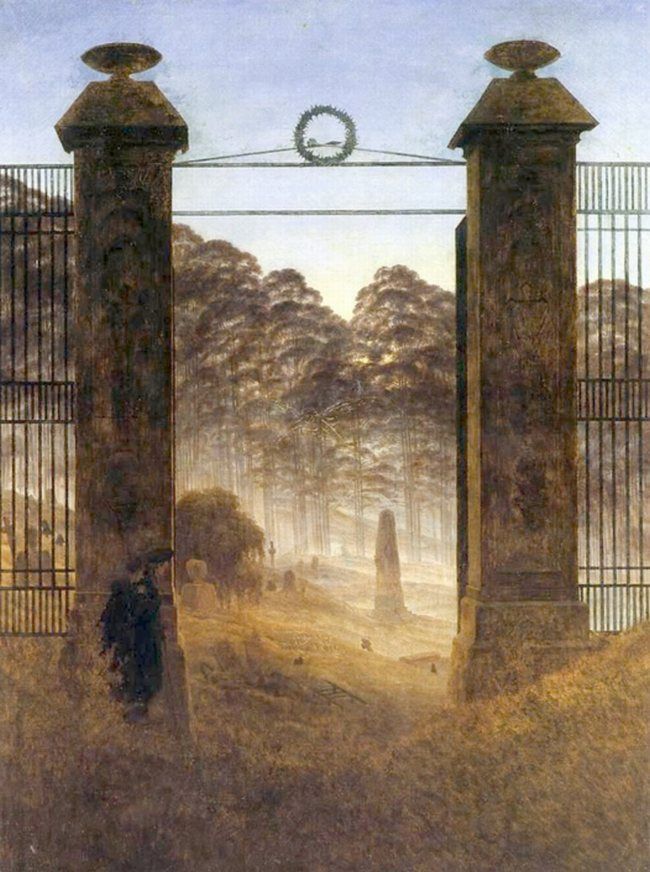 'Cemetery entrance'
Good night.
MFBB.