The Island of the Dead
(1880), a masterpiece by Swiss symbolist painter
Arnold Boecklin
(1827-1901).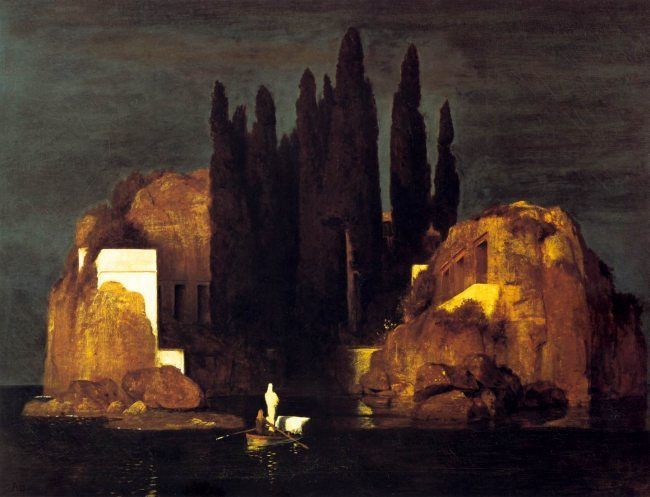 Boecklin painted five different versions on this theme, of which four have survived. This is the fourth version.
Nordic Summer Evening
(1900), a work by Swedish figurative painter
Sven Richard Bergh
(1858-1919).
I would wager that
Nordisk sommarkväll
competes with his portrait of August Strindberg (1905) for the accolade of best known work. Strindberg was a famous Swedish playwright and author, and a painter himself - and also somewhat of a weirdo. Speaking of which, a personage like Strindberg came in handy for Jan Wallentin's debut novel
Strindberg's Star
, which I would label a good read. With this well documented thriller which combines history, crime, the occult and sci-fi, Wallentin establishes himself somewhat like a Swedish Dan Brown - but I digress.
Compartment C Car 293
(1938) by
Edward Hopper
(1882-1967).
Hope you enjoyed it.
MFBB.