I suppose the following photos will make up for the less than prosaic title of this post. My wife and I being anglophiles, and her mom now having found the love of her life in Lodz, which is too far for a short spring break, it was quickly decided where to spend a meagre 4 days in the week following Easter. Especially since the Eurotunnel shuttles zip you under the Channel between Calais and Folkestone in a mere 35 minutes.
As per usual, not much time to flesh out this post, so the skimpiest text to accompany the pics will have to do.
History nut that I am, we paid a visit to Battle Abbey north of Hastings. It was here, in Battle, NOT in Hastings, that the famous battle between William The Conqueror from Normandy and the Anglosaxon king Harold was fought, if memory serves on October 14, 1066. Mind you, this is only the entrance gate to the Abbey, which the pope ordered William, who emerged as the victor, to build as a penance for the bloodshed.
This is the battlefield, which presumably hasn't changed much since thaet fateful day. The English had the advantage of a higher up position, and at some point the Normans more than panicked. The plaque below explains how they tried to lure the English into descending the slope - with some success. But it wasn't until Harold was gravely wounded by an arrow in the eye that the English gave way. It's curious how we keep referring to the UK and the US as Anglosaxon countries, whereas it was the infusion of Norman culture and warrior ethos, itself having its roots in the Viking world, which gave birth to "the English-speaking peoples" as we know them.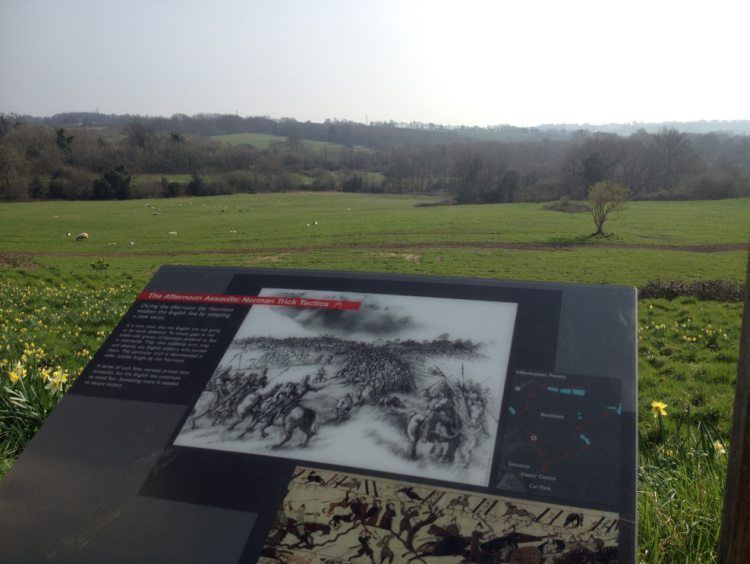 Then it was off to Berwick Church, which we missed last year.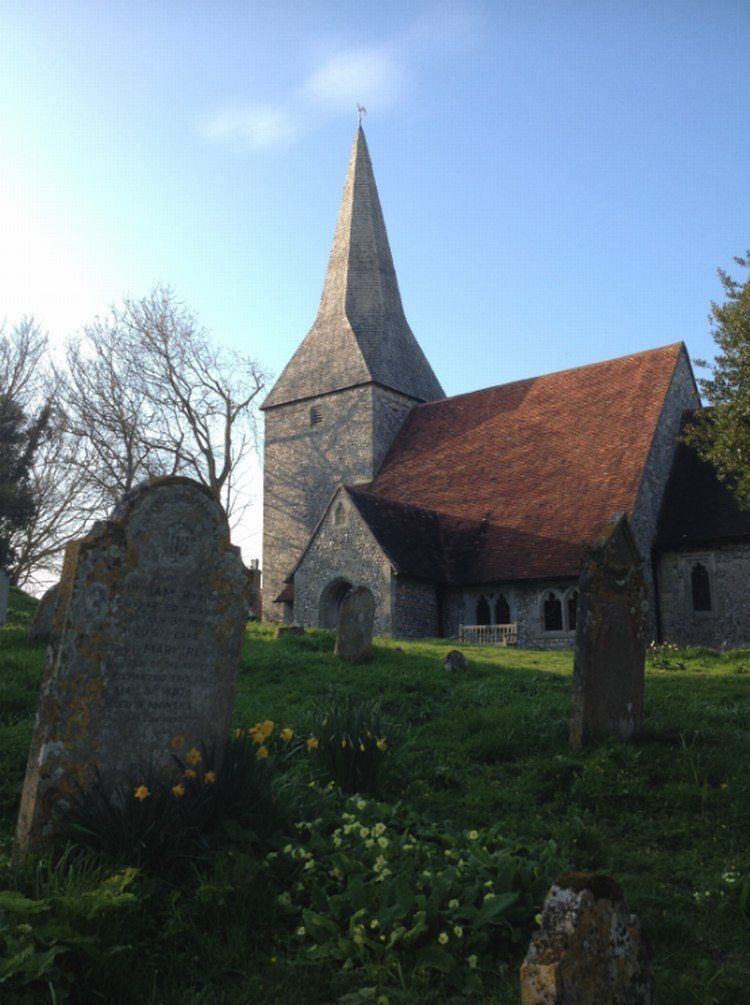 Berwick Church is special because Berwick parish asked the famous Bloomsbury artists, Vanessa Bell and Duncan Grant, to decorate its interior, this during the war years no less. World War II to be sure. Snapshot to the left...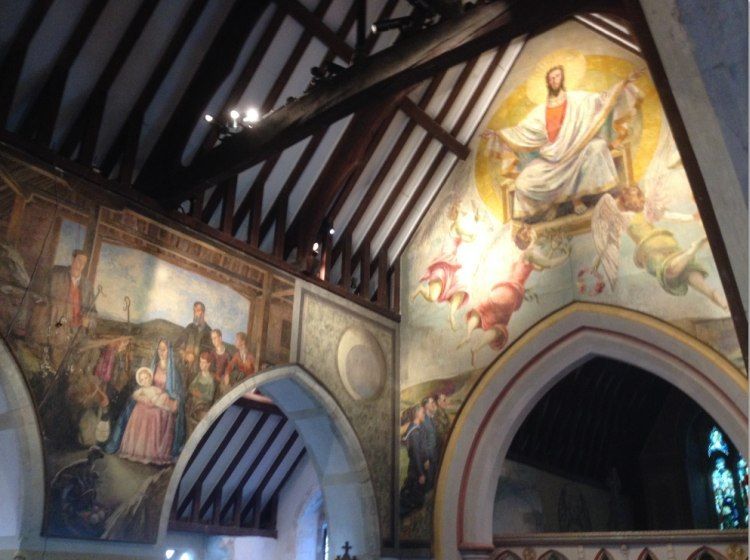 ... and snapshot to the right...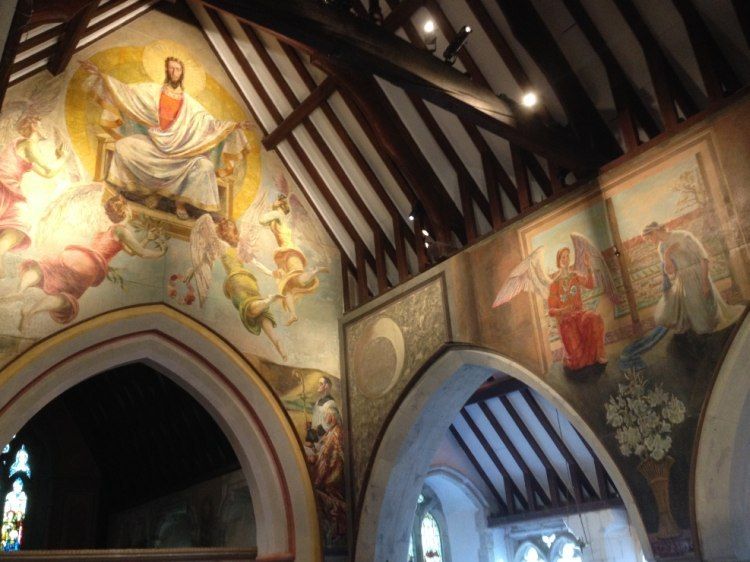 A celtic cross erected on a mound near the church commemmorates men of the parish who fell in the Great War.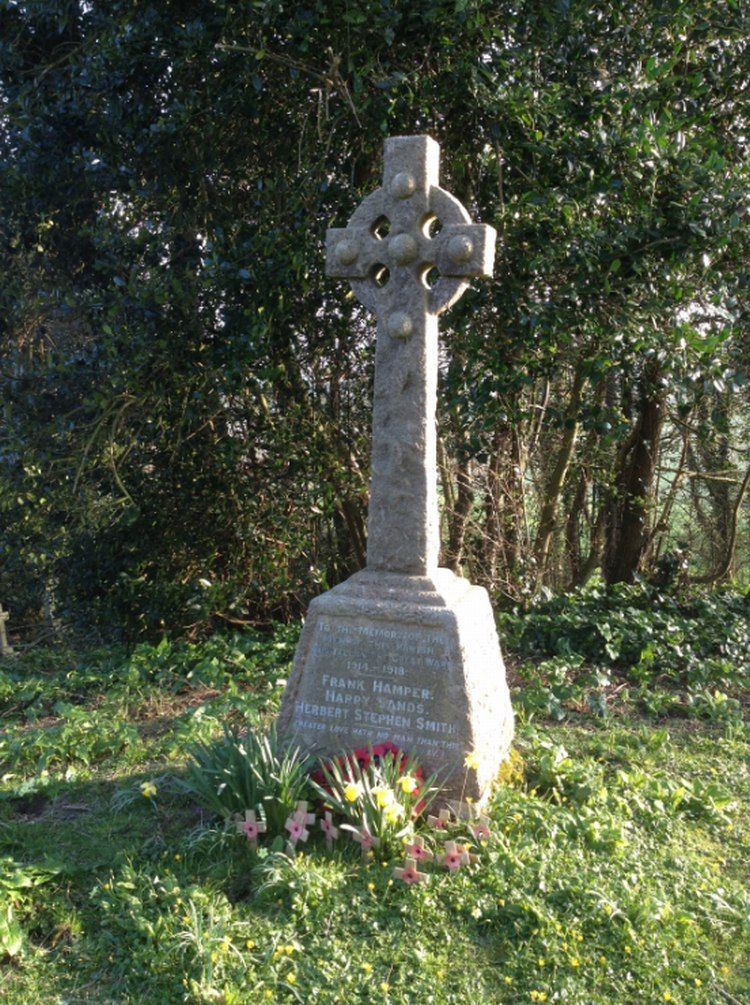 Outside the Church, I took a photo of this typical South Downs landscape...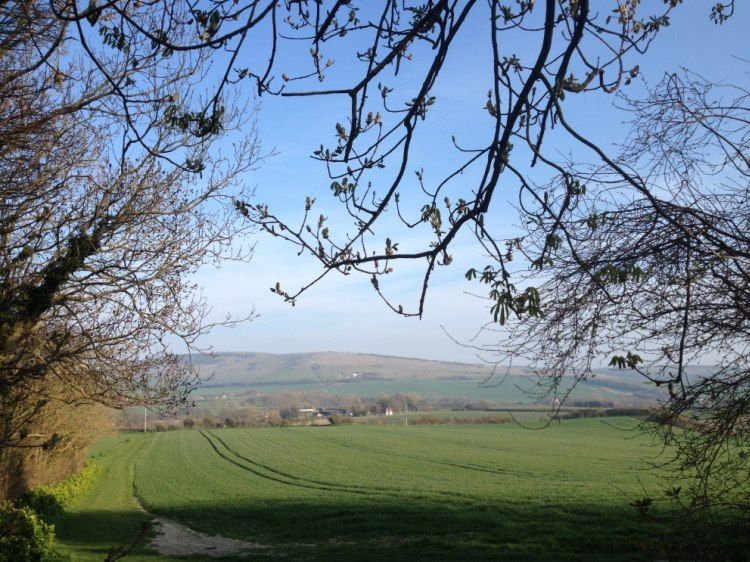 The next day, April 8, we walked on Brighton's beach, having booked a hotel in that still pleasant city. Brighton had two famous piers, but only the Palace Pier is still alive and kicking. West Pier, see pic, is nothing but a remnant of the structure anymore.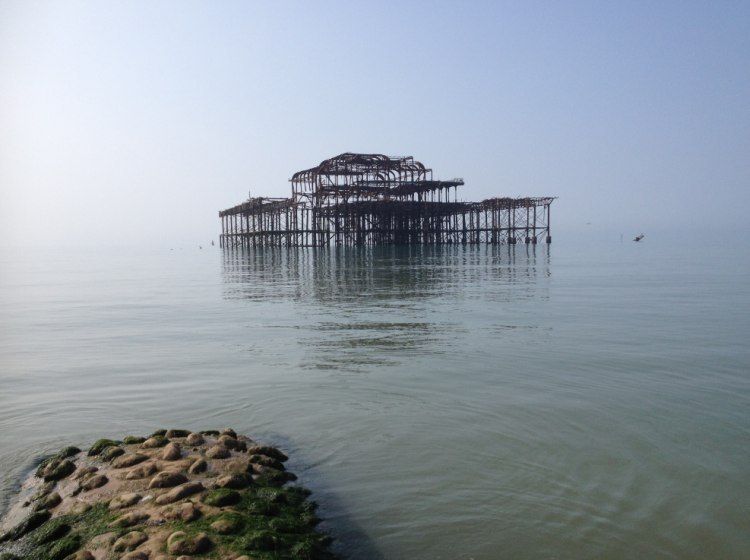 After that, it was off to Monk's House, which was the country retreat of Leonard and Virginia Woolf, writers belonging to the Bloomsbury Group. It's a very modest dwelling, and it has been turned into a small museum. Inside, basically everything is as it was when Leonard Woolf died in 1969. Virginia Woolf, who was Vanessa Bell's sister, and who suffered from mental illnesses and bouts of heavy depressions, had committed suicide by drowning herself in nearby river Ouse in 1941 already.
A pic of the dining room...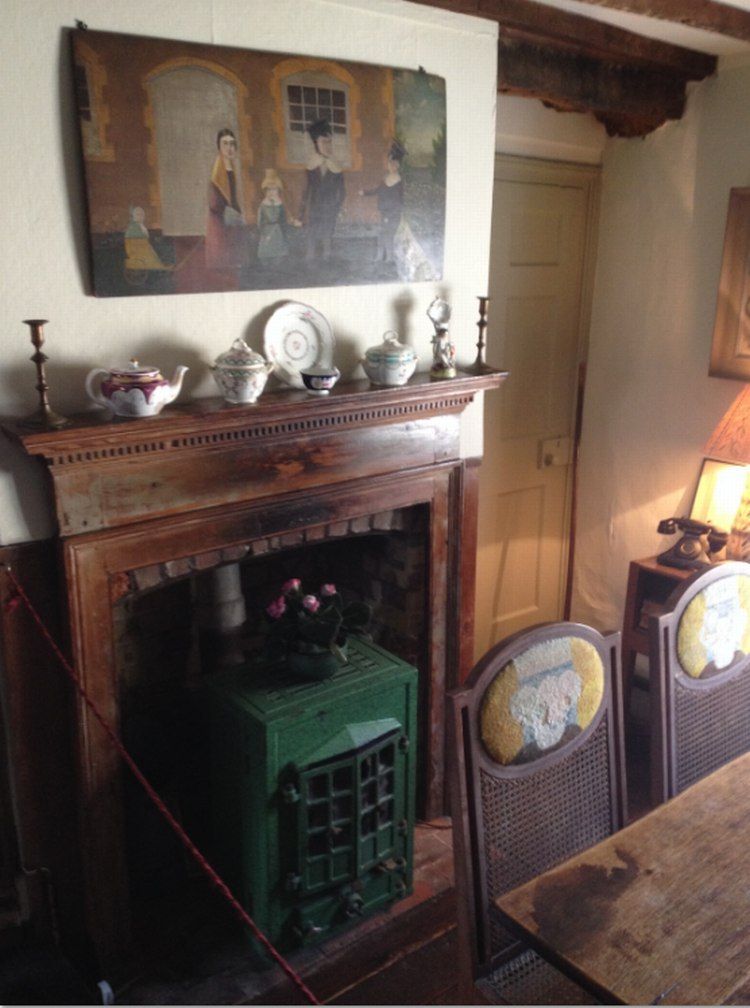 ... and of Virginia's sleeping room, which is in the extension you see to the extreme right of the house.
Leonard's bust in the garden...
... which was lovely...
Leaving Monk's House at about 3 pm, I figured there was more than enough time to check out Chanctonbury Ring, the remnants of an earthen ring fort, later Roman stronghold, on top of a hill 40 kloms or so distant and near the village of Washington. Legend has it that if you walk seven times counterclockwise around the Ring, you will summon the Devil, who will offer you a bowl of soup in exchange for your soul. Nope, I didn't try.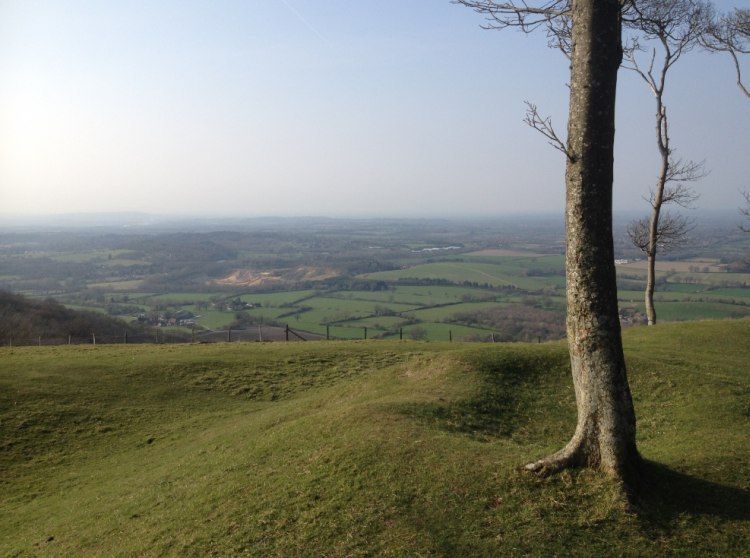 On Thursday, April 9, we visited Portsmouth Historic Dockyard. So much to see, so little time. Of all the things to pick from, I chose HMS Victory:
Victory's bow. See those anchors! Oldest commissioned warship in the world by the way!
HMS Victory's poo, erm, stern:
The "sick bay". It was not exactly clear to me where those happening to be there in case a fight broke out were moved - notice the guns below the berths!
The place where Admiral Nelson was mortally hit by a sharpshooter sitting in some mast of the
Redoutable
(commanded by Captain Jean-Jacques Etienne Lucas).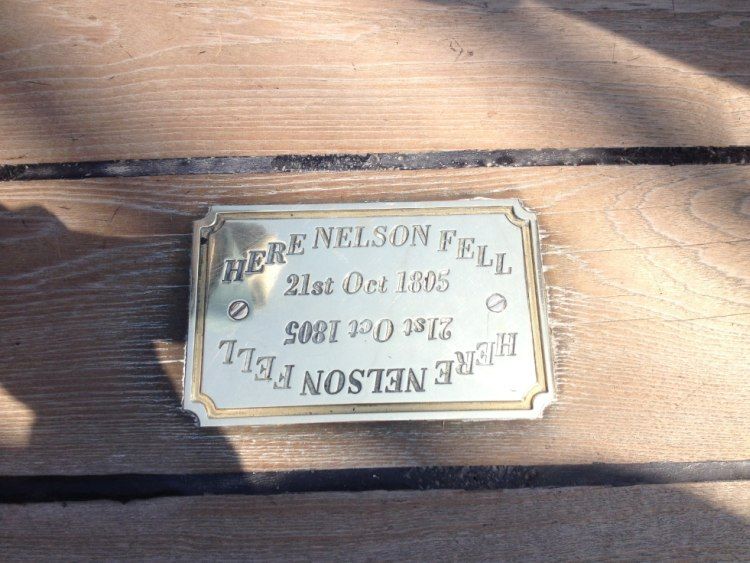 HMS Warrior. Together with her sister ship HMS Black Prince the Royal Navy's first armour-plated, ironclad warships. Commissioned in 1861.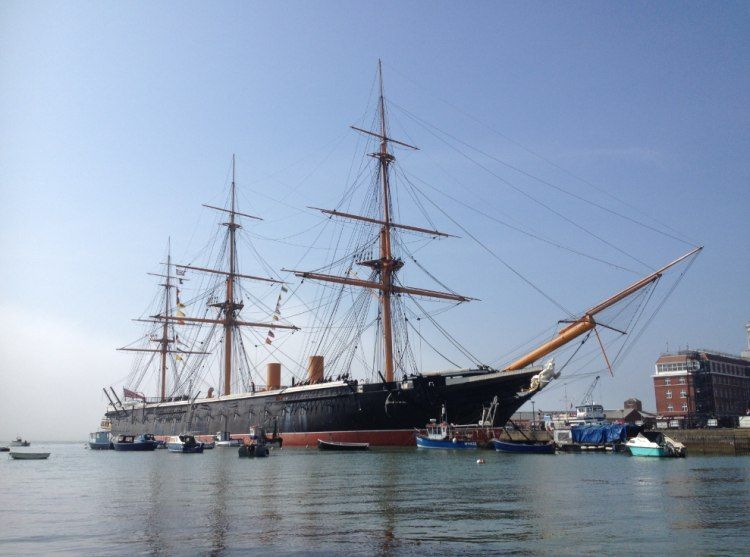 Spinnaker Tower, Portsmouth's 170-meter high landmark. Yup, those specks are people cleaning the thing.
On Friday, April 10, we vistited the
Royal Pavilion
, George IV's outrageous but inimitable folly in Brighton.
When we left Brighton towards noon, I figured there was still time, before we boarded Le Shuttle in Folkestone for continental Europe, to visit Bateman's, Rudyard Kipling's house in Burwash in The Weald. It's a sturdy Jacobean mansion dating from 1634, and the National Trust keeps it in excellent condition.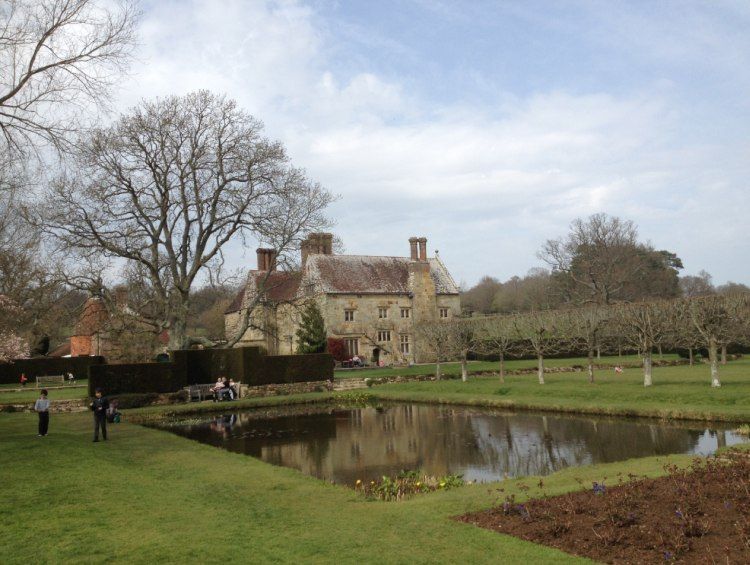 And again back to Belgium, sad to say goodbye to the UK and Full British Breakfast. Unlike the Eurostar which carries passengers between Brussels/Paris and London through the same Channel Tunnel, "Le Shuttle" travels only between Cheriton near Folkestone, UK, and Coquelles, near Calais, France. This because its loading gauge, so large because of necessity, is bigger than either "ordinary" French or British railway gauges.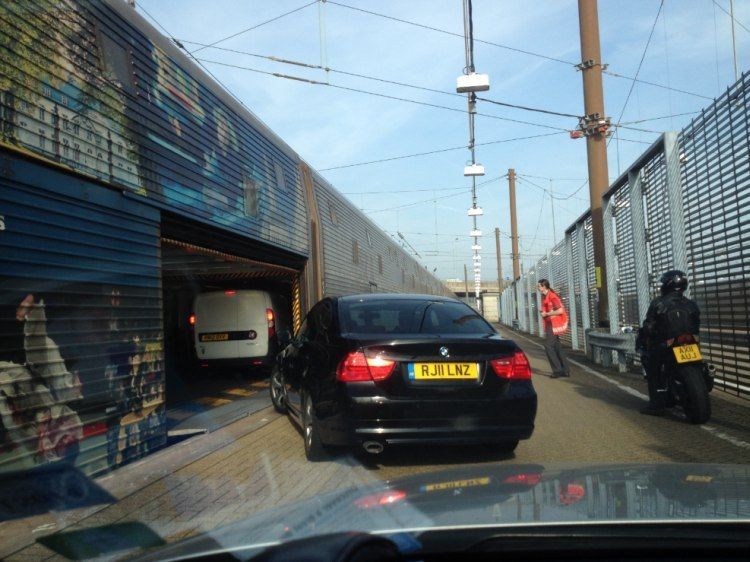 That's all for today. Nite.
MFBB.