As per usual not much time left, gotta go to sleep, below three works by
John Everett Millais
. The first one is
Chill October
.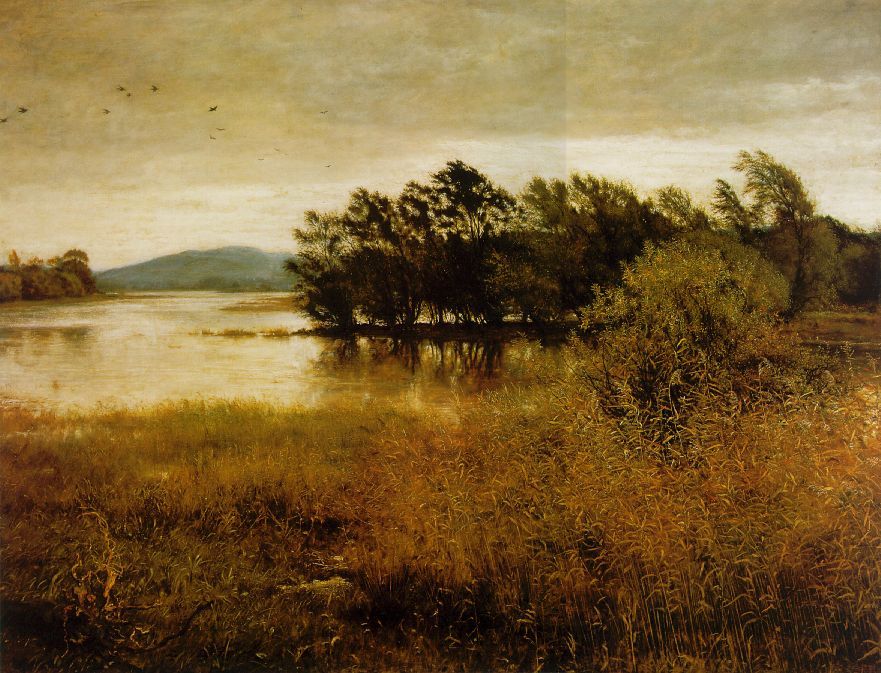 Life can be a wonderful kaleidoscope of experiences and impressions - if you are willing to give fate, coincidence, providence, whatever, if you are willing to give all that a hand. If you prefer to spend your holidays sitting on your butt on some f*cking Costa del Sol beach your chances of encountering something new, tintillating stuff are somewhat limited. Though granted, you've got more chance to come across bikinis.
Two years ago we spent part of our holiday in the Lake District. In Coniston, to be precise, nestled cosily between the western shore of Coniston Water and the Old Man of Coniston, 803m high. Beautiful place btw. We rented a cottage higher up in the village, so that we had a nice view over Coniston but one over the lake as well. As it happened we could spot a remarkable country house across Coniston Water. It happened to be Brantwood, final residence of the famous Victorian art critic John Ruskin.
God, so little time left.
Anyway, Ruskin did much to launch a new art movement which principally manifested itself in paintings, the Pre-Raphaelites. The foremost individual among them was John Everett Millais. Ruskin asked Millais to accompany him and his wife Effie, née Gray, to Scotland to make a painting of him - it's the one at the bottom. Millais did several sketches and paintings of Effie, and of course they fell in love with each other. The romance was helped in no small part by the fact that John and Effie's marriage was an unlucky one - after six years as man and woman, she was still a virgin.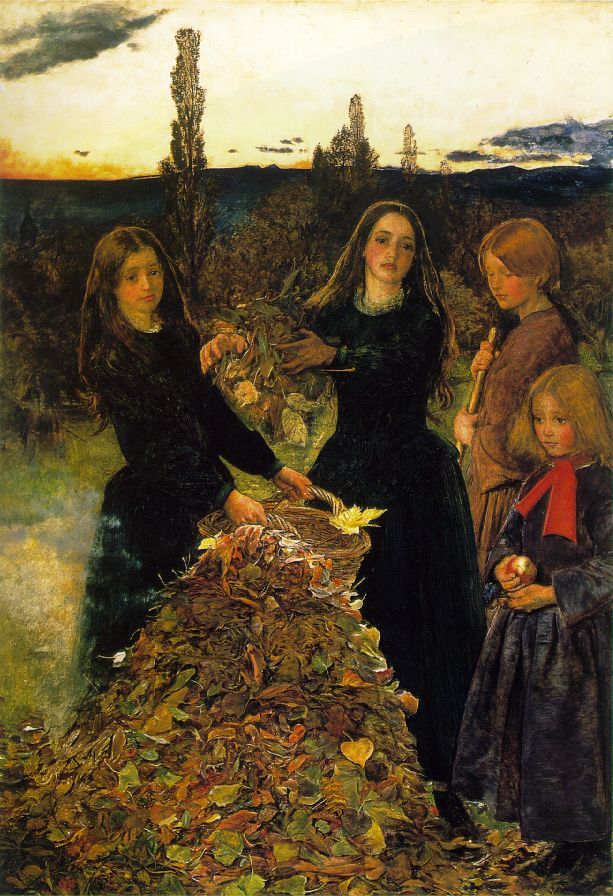 Anyway, Effie left Ruskin and was soon married to the artist. Ruskin would go on to become the foremost art critic of the Victorian Era and a distinguished Professor at Slade. She would become Millais's foremost champion and muse. Devoted to the young painter, she would eventually give him eight children. John Everett was warmly welcomed in the Gray family as well, and one of Effie's sisters in particular, Sophy Gray, features prominently in several of Millais' paintings. In the one above,
Autumn Leaves
, she's the tallest girl in black. There's a lot to be said and interpreted about this wonderful work, but like I said, no time remember?
And here's Millais' famous painting of Ruskin himself.
Check out the story of these people - there's a lot to be discovered and you won't be disappointed.
Nite. And remember the Dead White Males.
MFBB.