Summer's gone sang Buffalo Tom in 1995, and it ain't no different in 2014. In much of Europe it was an absolutely wet summer, but during our holiday in Austria in July, we were lucky to have at least a dry first week - sort of. This post needs some serious fleshing out yet, but I'll post it anyway, to let you enjoy the photos already. Gotta add a couple more, then provide some background.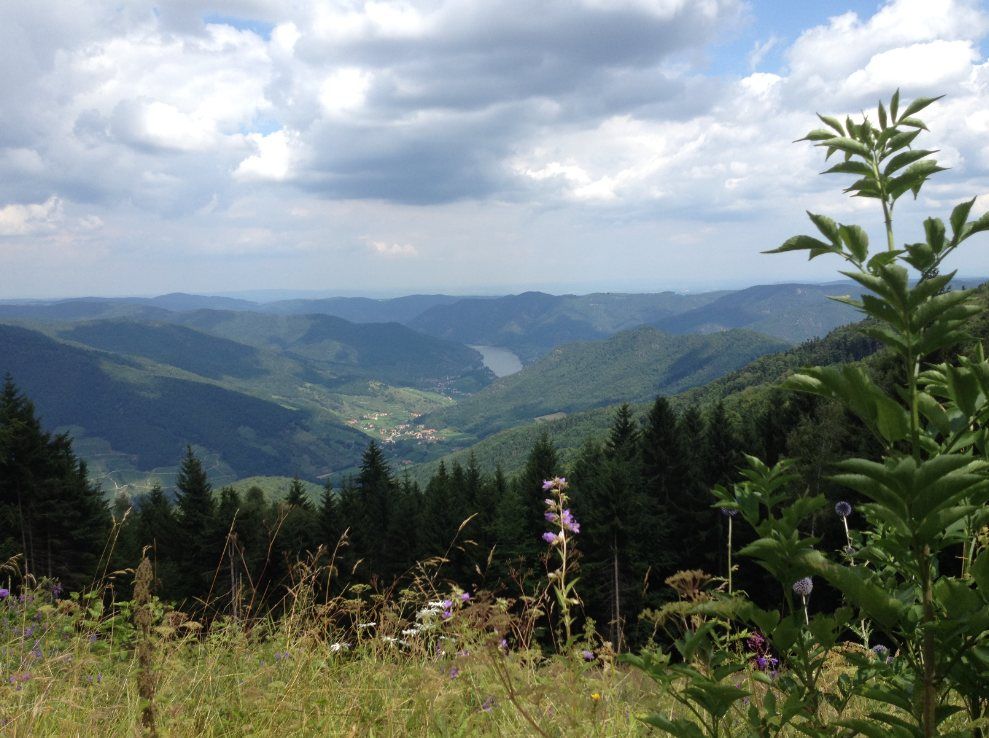 The
Wachau
region as seen from the slopes of the
Jauerling
(961m). The river in the distance is the Danube.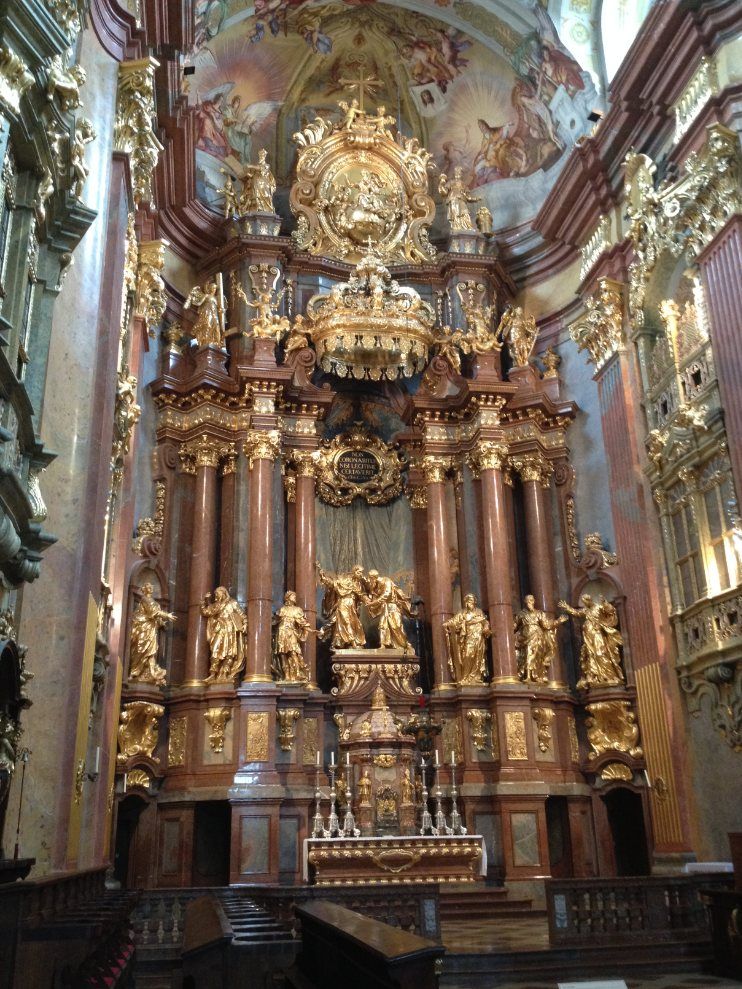 The High Altar in the abbatial church of
Melk Abbey
, Niederoesterreich. In the center, you can see the statues of Peter and Paul, depicted as saying farewell.
The
Gloriette
, a colossal pavillion looking down upon
Schloss Schoenbrunn
, the Habsburg residence in Vienna.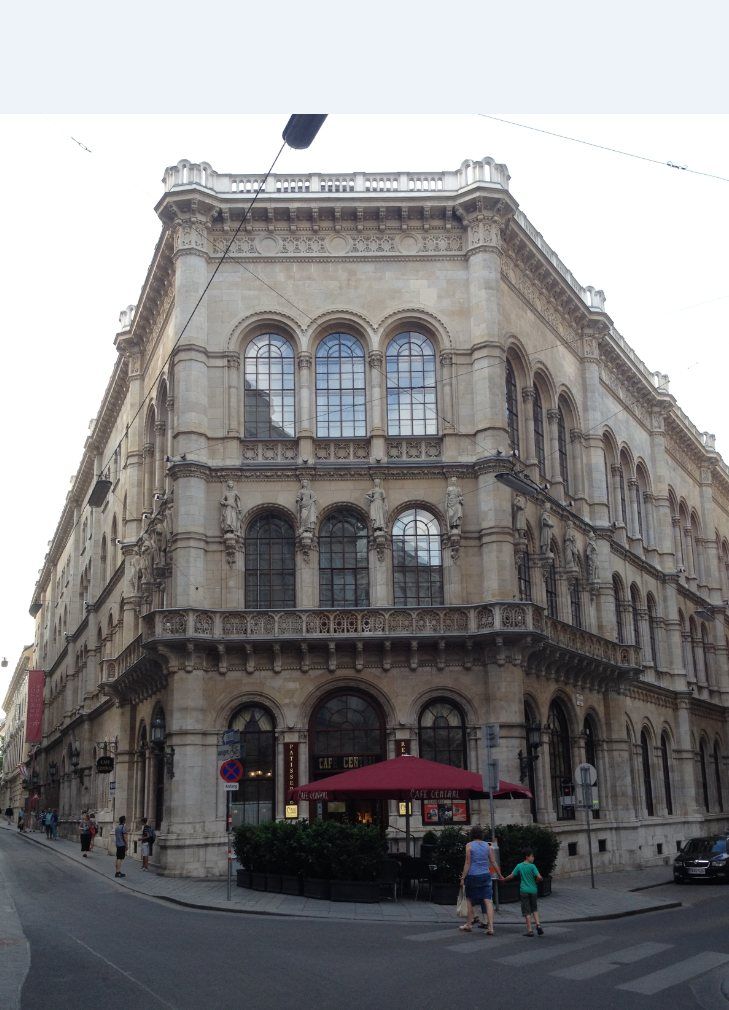 Cafe Central
, one of the most famous of the renowned Viennese coffee houses.
Belvedere Palace
, the upper part that is. Once the residence of Prince Eugene of Savoie, it is now home to a rich collection of paintings and sculptures dating from Medieval Times to the present. My wife absolutely wanted to see Klimt's The Kiss, and it was great, but there was also Caspar David Friedrich, Khnopff, Egon Schiele...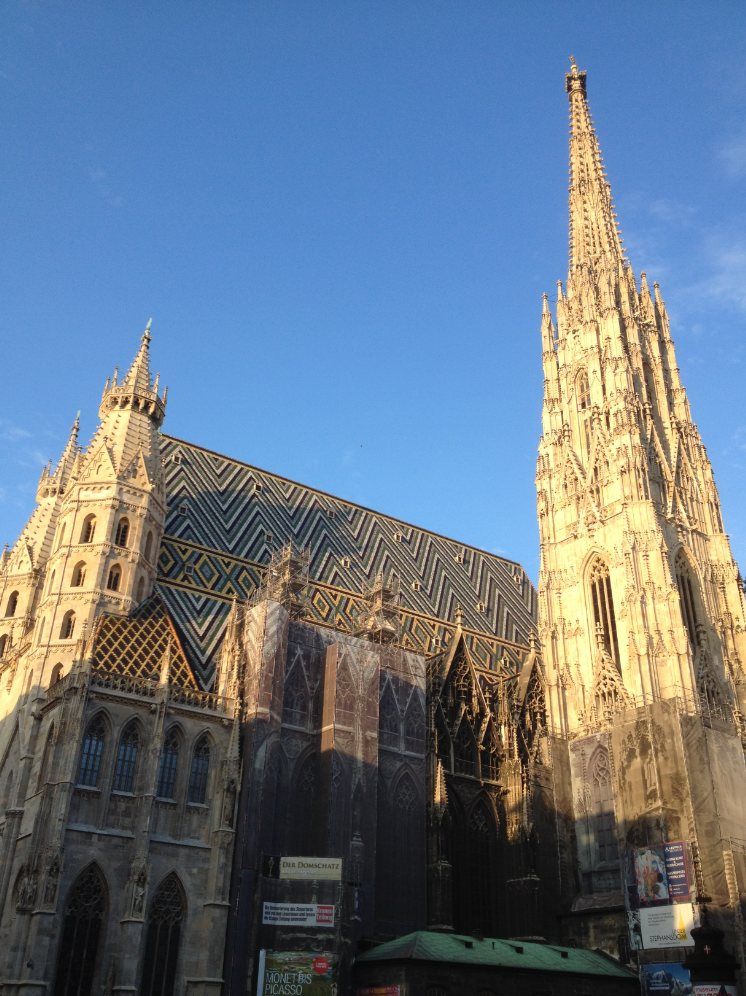 The Michelin Green Guide told me that the Viennese simply
adore
their
Stephansdom
. Notice the most unusual roof sporting a motif composed of colourful ceramic tiles.
Hallstatt, which gave its name to the so-called Hallstatt Culture. Since time immemorial, people have been digging salt out of the surrounding mountains.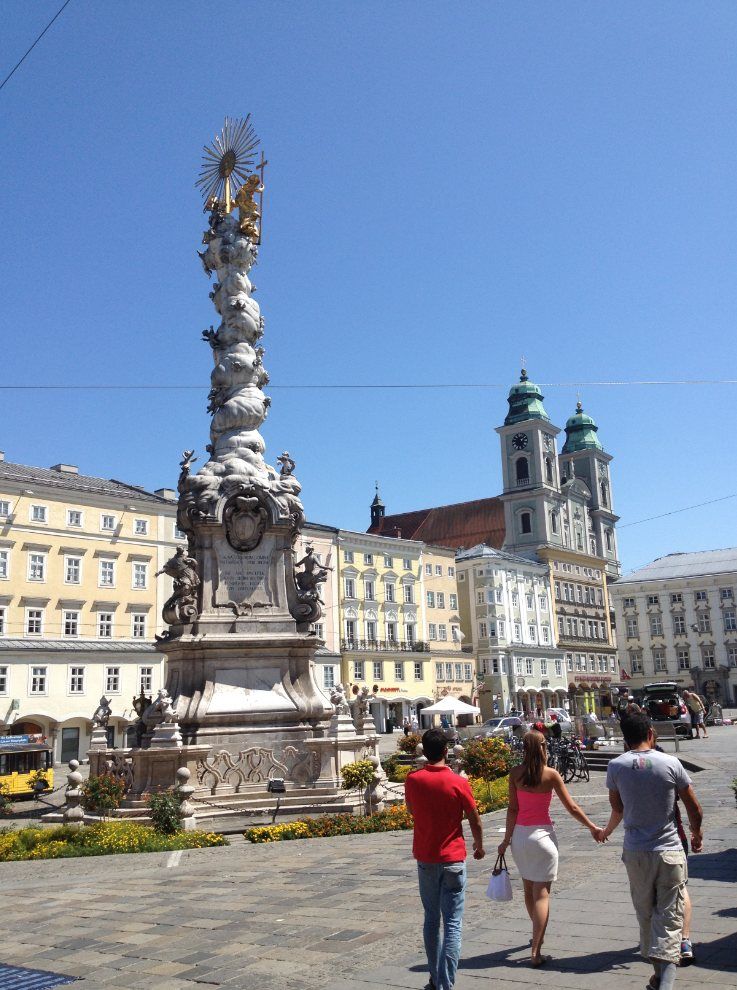 The Square in Linz.
The Dom in Salzburg.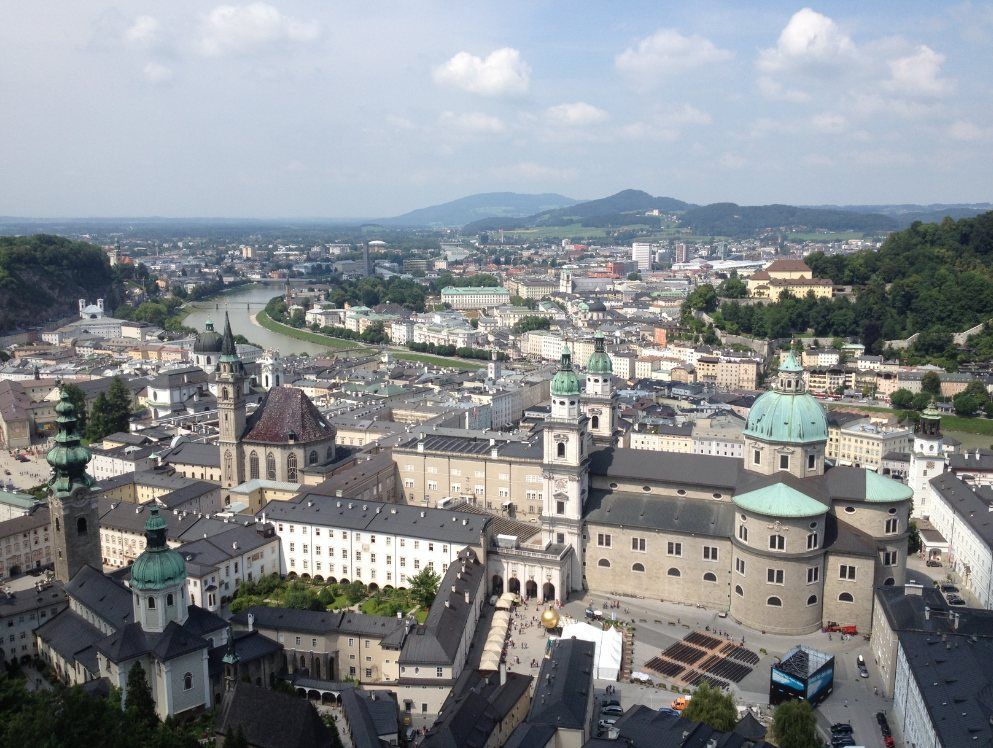 Beautiful Salzburg as seen from the fortress.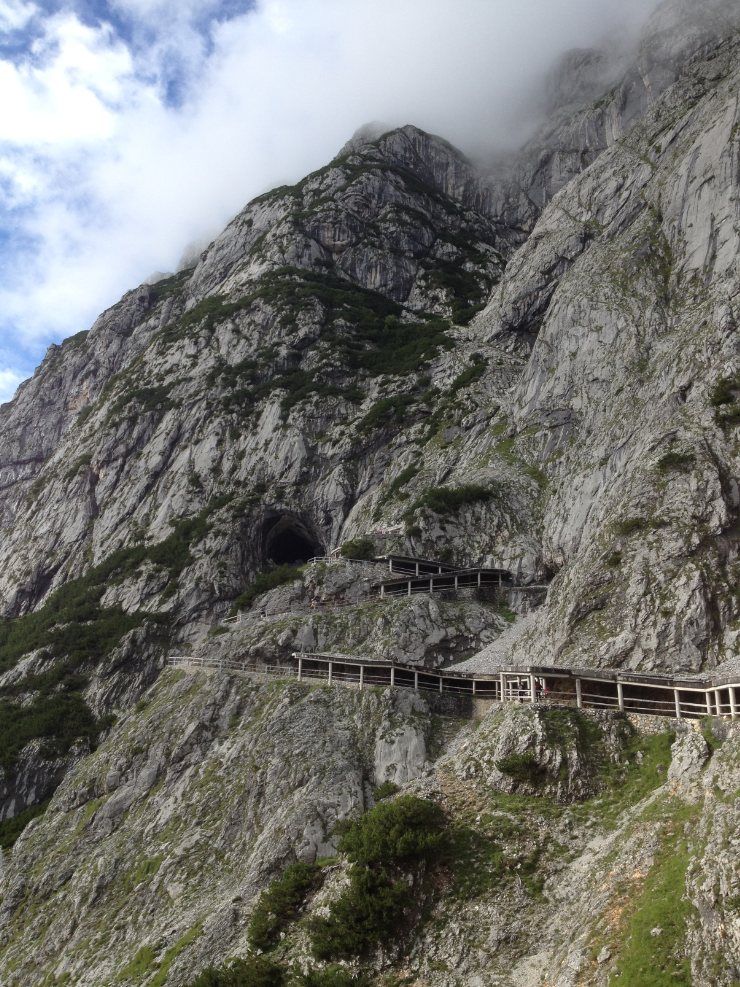 The hole that leads to
Eisriesenwelt
, some forty kloms south of Salzburg.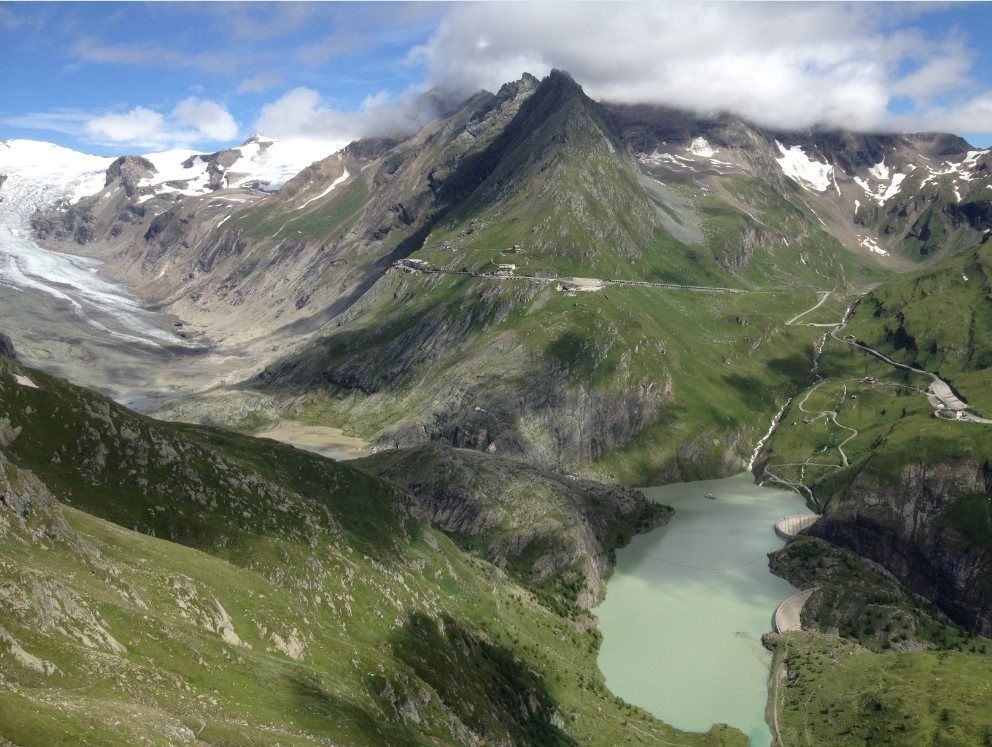 On the way to the Grossglockner. To the left, the Pasterze Glacier - what remains of it. Below the Margaritzespeicher.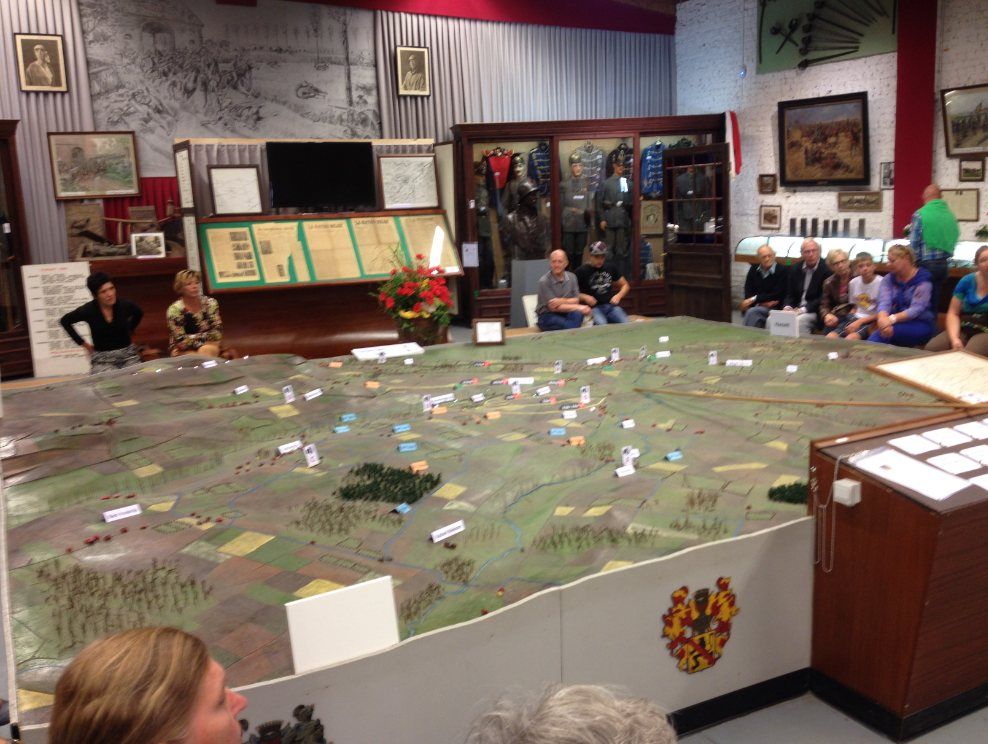 Back in Belgium. In Halen, scene of reportedly the last clash between cavalry divisions in Western Europe, a small museum is dedicated the victory one Belgian Cavalry Divison under General De Witte achieved over Von der Marwitz's Cavalry Corps, on August 12, 1914. Unfortunately I had no time to listen to the fella explaining the troop movements on the 30 square meters big diorama.
Halen, German Cross. I think it was erected in the interbellum, possibly by the Weimar Republic. Originally, the 150 German dead of the Battle of Halen were buried here.
Floreffe Abbey, in Floreffe, in the Belgian Province of Namur.
More to follow, sorry for the scant info, as I said will flesh it out yet.
MFBB.