This is
the result of spinelessly giving in
to every demand of the religion of piss:
"WOMEN teachers at Al-Madinah School in Derby claim they are being told to cover their heads and shoulders with a hijab – an Islamic scarf – whether or not they are Muslim.

This is one of several complaints made by staff to their unions at Al-Madinah School, which is currently under investigation by the Education Funding Agency for alleged irregularities over its grants.

A member of the teaching staff told the Derby Telegraph that women were being told to sign new contracts that say they must wear hijabs and that girls are told to sit at the back of classes.

Two non-Asian women, who refused to comment, were spotted taking off their hijabs as soon as they were out of sight of the school during the lunch hour.
Nick Raine, regional NUT officer, said he was "very worried" about the school and the education of the 200 children there.
He said: "It's one thing to have a dress code which we can challenge and quite another to build it into a contract."






It is understood that the new contracts for staff also include rules about not taking non-halal food into the school and not being allowed to wear jewellery.
Mr Raine added: "There are worries over practices concerning the discrimination between male and female pupils in the school, with the girls being told to sit at the back of the class regardless of whether they can see the board properly."
The school, which occupies space at Norman House, Friar Gate, where primary-age children are taught, and Midland House, Nelson Street, for secondary children, was set up in September 2012.

The then head teacher, Andrew Cutts-Mckay, who has left after less than a year in post, said at the time that the school was being set up so that "the timetable will be flexible with time for Islamic teaching but pupils will be able to opt out of this and there will be a chance to learn about other faiths".
He said the school would "honour all faiths" and that he envisaged a school where 50% of pupils are Islamic and the other half were not.

Sue Arguile, branch secretary of Derby National Union of Teachers, said: "This school was first launched as based on Muslim principles and not as a Muslim school.

"If the school is not sticking to the original reasons behind why it was set up, then it does call into question whether public money is being used properly and for its intended purpose."

Mr Raine said: "The school is publicly accountable so there needs to be greater transparency."
And that's not all. On September 23rd,
Mail Online
reported:
I wonder how this horrifying evolution of the UK towards an islamic state can be stopped with 'leaders' like David Cameron and Boris Johnson. Both of them
FUCKING TRAITORS
not only to the conservative cause but also to their very country and everything it once stood for, the birthplace of a landmark document like the Magna Carta, once a beacon of light for democracy, the first state to engage its military to combat slavery, Europes last and crucial bulwark against nazism in the darkest days of 1940, a pioneer for women's rights....
...
Believe it or not, but last summer they were basically openly touting their country as Europes prime hub for SHARIA BANKING.
RIGHT INTO OUR FACES.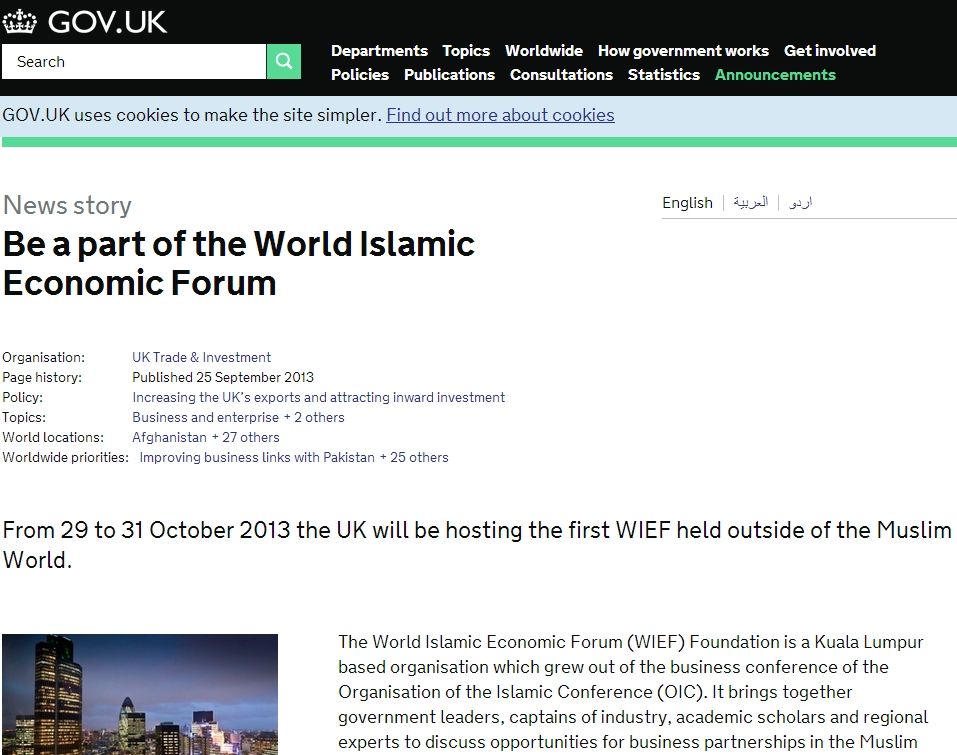 MFBB.