Jean-Baptiste-Camille Corot
, commonly referred to as Camille Corot, was an extremely prolific French landscape and portrait artist (and printmaker in etching and early photographer), who essentially fulfilled a bridge function between Neo-Classicism/Realism, and Impressionism, with a transit over Romanticism.
An immense materpiece of a youthful Corot:
Le pont de Narni
(1926). Actually my personal favorite.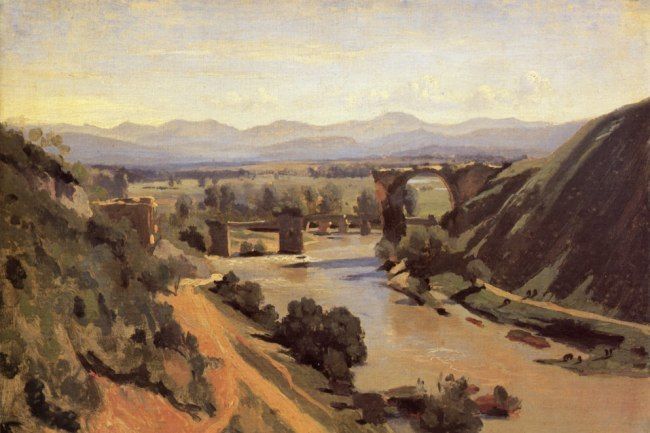 Breathtaking how he captures the reflection of the sunlight on the water!
La femme à la Perle
(1869), arguably his best known work:
Imho, a work that can easily compete with
La Gioconda
.
Souvenir de Mortefontaine
(1864).
You can admire it in the
Louvre
, which has had it since 1889.
Enjoy.
MFBB.