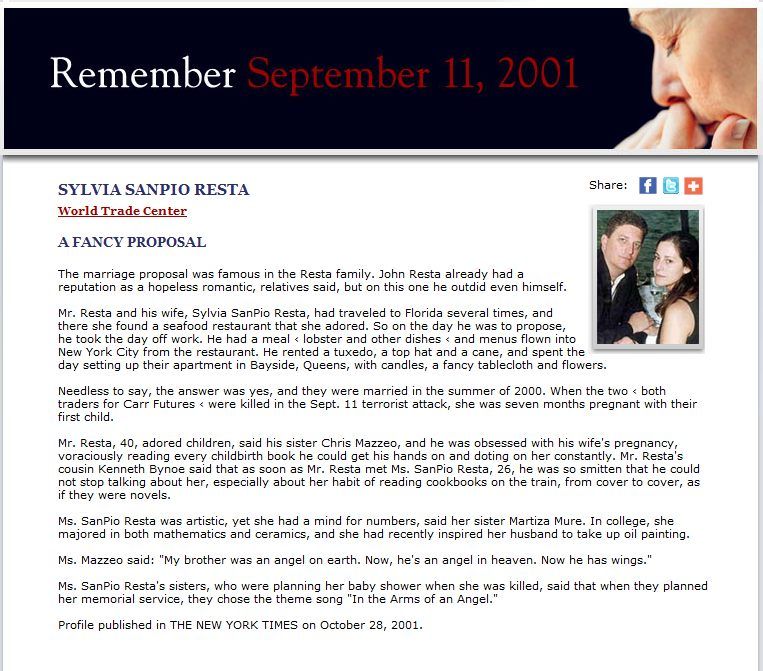 Should relatives of John and Sylvia ever visit this page - well, I do not know if they are or were religious. I would like to ask them to believe that I do not post an Our Father out of religious chauvinism, should they happen to be not of the christian faith. I would like them to know that I consider myself flawed - that I do not consider myself an especially good christian.
But reciting this prayer is one of the ways I learned to cope with loss.
Our Father, who art in heaven hallowed be thy Name, thy kingdom come, thy will be done, on earth as it is in heaven. Give us this day our daily bread And forgive us our trespasses, as we forgive those who trespass against us. And lead us not into temptation, but deliver us from evil. For thine is the kingdom, and the power, and the glory, for ever and ever. Amen.
Sincere and heartfelt condolences to John's relatives, and to Sylvia's: her parents Maria Jose SanPio and Jose Luis SanPio; her sisters Laura Perez, Carolina SanPio and Patricia SanPio; and her brothers Edward SanPio Emiliano Perez and Joseph Perez.
God bless.
MFBB.