From Belgian daily
Het Laatste Nieuws
, October 28: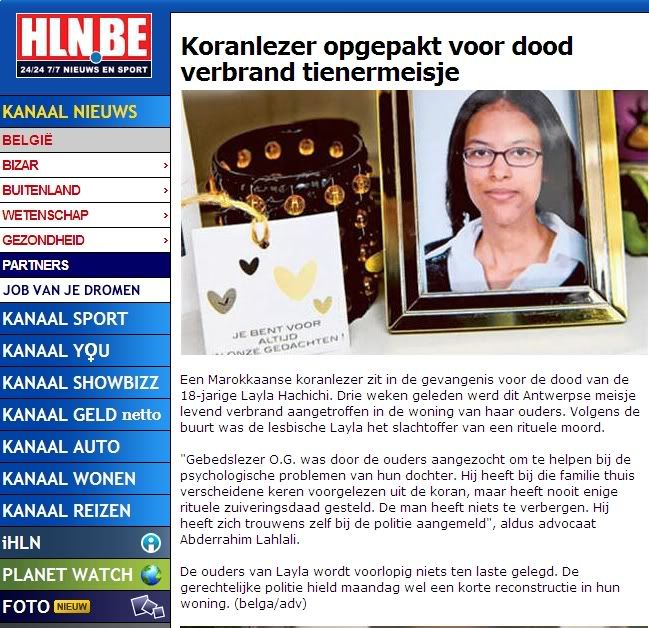 A Moroccan koranic reader, a certain O.G., has been arrested for the murder of 18-year old
Layla Hachichi
. Three weeks ago the girl's severely burnt body was found in her parents' house in Antwerps
Dam
neighborhood. Neighbors say the girl, who was lesbian, was the victim of a ritual murder.
According to O.G.'s lawyer however, NOTHING is wrong:
"Koranic reader O.G. services had been sought by Layla's parents to help her with her psychological problems. He has several times read exerpts from the Koran at the girl's home, but never performed any ritual purification. The man has nothing to hide. Besides, he reported himself at the police precinct."
The name of the lawyer?
Abderrahim Lahlali
. Koinsidens of course.
And what is the explanation of the parents for the gruesome death of their daughter?
That she had burned herself accidently while showering.
In the bathroom an electric waterboiler was found
.
Yeah right.
MFBB.
PS: pray for this girl, one of hundreds of millions of victims of muslim barbary throughout the ages.